Emma Pfeifer Event Coordinator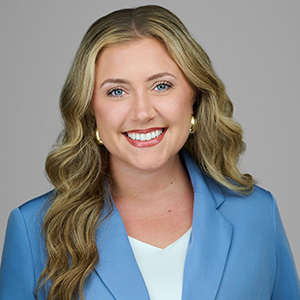 Emma Pfeifer, Event Coordinator
1. What brought you to CSN?
I went to school in Cincinnati and was familiar with The Cure Starts Now. After learning more about the foundation, I knew it was where I wanted to be. I always wanted to work in the nonprofit sector where I knew that my job was helping to make a difference, and CSN gives me that opportunity in a bigger way than I ever could have imagined.
2. What I do at CSN
I am an Event Coordinator. I work with our chapters to offer support in the planning and execution of their events and fundraisers to help ensure their visions come to life. Along with offering my support from Cincinnati, I also travel the country to help with events on site.
3. What I like most about my job
I love seeing all of the planning and preparation become reality. After all of the lists, spreadsheets, and emails, it's the best feeling to see it all put into action and see people enjoy the event. I am a very detail-oriented person, so all of the smaller aspects of an event that other people might not pay as much attention to end up being some of my favorite parts!
4. What moment have you cherished most at CSN?
Survivor Day at Cincinnati Zoo. I love any opportunity to interact with our community. Being able to talk with people and hear the kids tell me what animal they were most excited to see that day made for the best time. These kinds of interactions are a fun reminder of why the work we do is so important!
5. Many people would be surprised if they knew I…
I have applied to be on the show Survivor. I've watched every single season and hope to finally make it on the show one day!