The Promising Pathway Act (PPA), introduced by Senators Mike Braun, Kirsten Gillibrand, Lisa Murkowski, Kevin Cramer and Roger Wicker in June of 2023 is a revolutionary bill changing how current FDA guidelines are applied with terminal and rare diseases like DIPG, DMG and Medulloblastoma. It's key provisions not only provide a method to allow promising therapies to move faster for the patient with a conditional approval process, but also affirms that any provisional approval is backed with a third-party registry available to industry, researchers, and patients. You can learn more by reading the act, reviewing those organizations that support it, and getting involved at https://thecurestartsnow.org/ppa.
Below are some stories of families and patients personally impacted by these challenges and how PPA might have helped their fight against cancer.
---
Grace Ekis
North Huntingdon, PA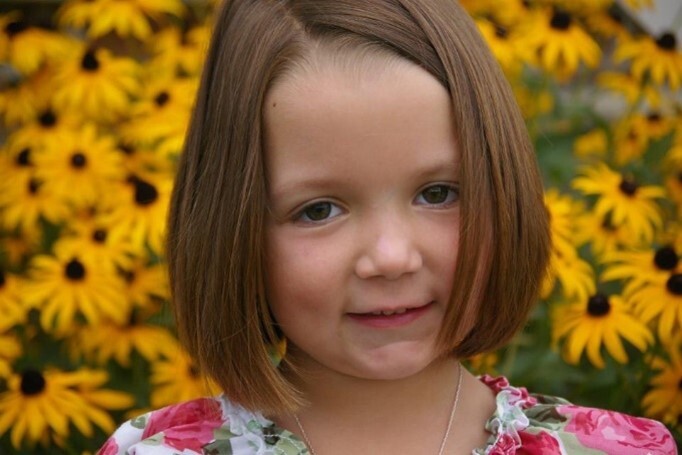 In early 2007, our then 4-year-old daughter, Grace Elizabeth Ekis, was diagnosed with DIPG, one of the rarest and most devastating childhood cancers. Although we were grateful to live in proximity and have access to Children's Hospital of Pittsburgh, both my husband and I were shattered to find out that she was given a mere 9-13 months to live. Despite being treated at one of the best children's hospitals in the country, her prognosis was without a treatment plan that could ensure her survival.  At the time, the normal course of treatment was one round of radiation to simply extend her life for a few months. There were slim offerings of experimental drugs, and we were told that none of them were specifically targeted to her rare brain cancer.  When we questioned why this was the case, we were told that there were simply not enough children affected with this cancer to make it worthwhile for either drug companies or our government to support its research. Left with insurmountable feelings of inadequacy as parents to help our daughter, and no other option, we chose the standard treatment and began to make memories with Grace. On February 14, 2008, 13 months after diagnosis, we were forced to say goodbye to our daughter.  Our unfathomable grief and despair have left us with a commitment to begin a journey through the Reflections Of Grace Foundation.
Why the Promising Pathway Act is Important to our Family:  The Promising Pathways Act is important to us because it allows children diagnosed with the rarest and most virulent brain cancers options that our daughter was not afforded.  It ensures that appropriate drug options and therapies would be available within their lifetime, without relying on petitioning for compassionate use.  We believe that this Act benefits children and adults with rare diseases by gaining meaningful access to drugs and therapies as they race against time.
-Tamara Ekis, mother of Grace
---
Elena Desserich
Cincinnati, OH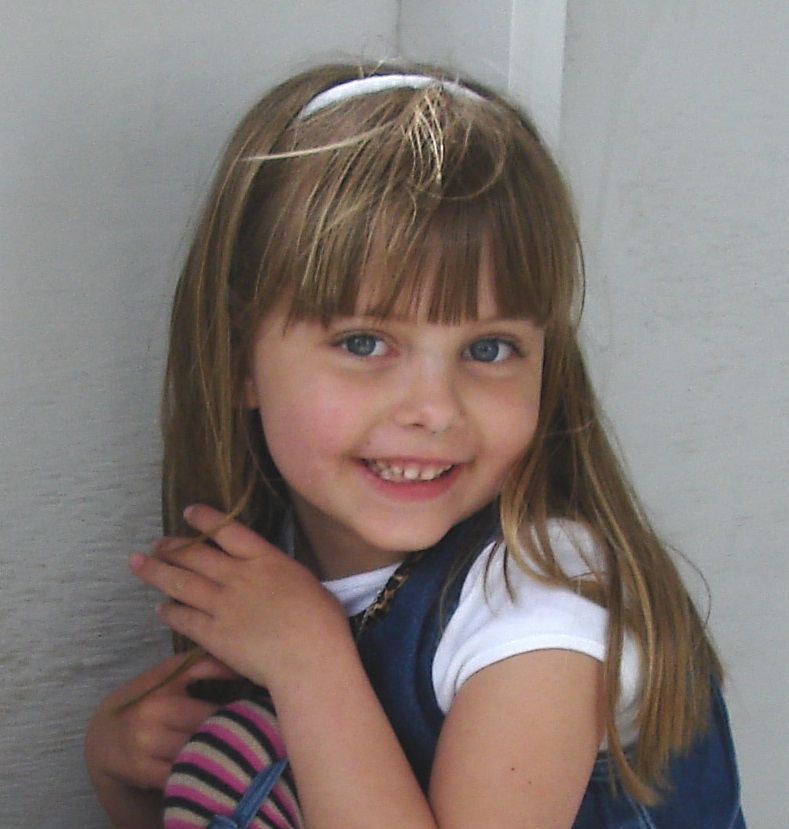 The fight for the "homerun cure" and DIPG research, in many ways, started to gain momentum with Elena. Diagnosed in 2006 at the age of 6 with Diffuse Intrinsic Pontine Glioma, her public battle and determination from her parents formed the basis of The Cure Starts Now Foundation, 135 trials and $30 million invested in both research and support. Learning that many experts felt the future of cancer research might come from DIPG research, but that it was generally considered a "lost cause"; her parents wrote what they considered to be a private blog questioning how we prioritize cancer funding in April of 2007. The last words of this journal were the words "the cure starts now" and with it started the cause that today is the largest funder of not only DIPG and DMG research but also the only "homerun cancer research" organization in the world.

Elena's lessons during her battle were more private. In the 9 months after her diagnosis, she quietly left behind notes of love and support for her family for them to find after her passing. Her heart picture, "I Love You" came to symbolize not only her love for her family but today is the logo for the charity. During her battle she lost the ability to speak and ultimately turned to her notes to express her feelings. She died in August of 2007. After her passing, her parents shared the notes they found, urged by friends to combine this with their blog in a book to tell the world the importance of this cause. Several years later, they did, ultimately becoming a New York Time bestselling book translated into 22 languages worldwide.
Why the Promising Pathway Act is Important to our Family: Elena's story isn't about the cancer. It is about the resilience of these children and our need to do more. During her fight we were told that we should "go home and make memories" because there were no options available to us and no trials that were open to her type of cancer. The Promising Pathway Act, had it been in effect earlier, might have helped with this – thus allowing pharmaceutical companies to see promise in those cancers that the experts believe might just offer us clues to cure all cancers through those that we can learn the most from. Instead of excluding our children from trials, this will allow our society to prioritize those "rare" pediatric cancers that have no current path beyond the lab – and allow families to never again be told to "make memories" rather than to have the power to fight the cancer.
-Brooke Desserich, mother of Elena
---
Ashton Hawkins
Morrow, OH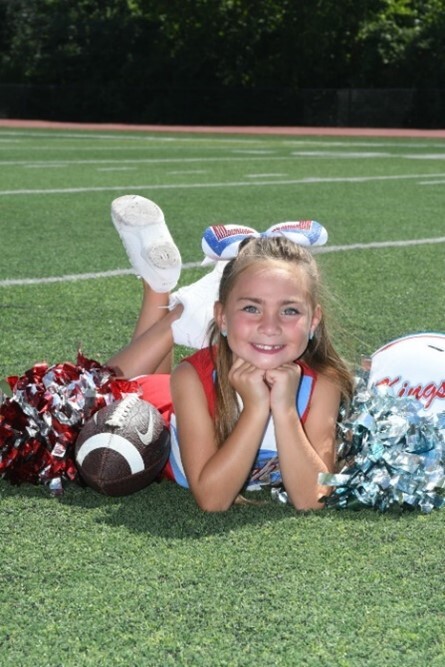 Ashton is our sweet and beautiful 7-year old daughter (our second born) who was diagnosed with medulloblastoma brain cancer at the end of August. Since her diagnosis, Ashton has undergone two brain surgeries and began radiation this week on October 16th. She will continue radiation for a consecutive six-weeks, followed by Ovarian Tissue Preservation, and nine rounds of chemotherapy, which is expected to take at a minimum, one-year. Today, Ashton is suffering from Posterior Fossa Syndrome, brain damage from her two surgeries, and is unable to walk without significant help, a walker, or her wheel chair. Her cognitive abilities, emotions, and reactions have all been affected and we don't have any answers to when or if she will ever return to the girl she was before cancer. The road ahead for us is going to be unimaginable. We don't know if she will ever be healed from cancer, live a normal life, be able to have children, or if it will or won't come back again. No kid deserves to be diagnosed with cancer. No kids deserves the pain. No kid deserves this battle.
Why the Promising Pathway Act is Important to our Family: Most people don't think about their child dying. But, when your kid has cancer, it crosses your mind every day. There is far too little funding and research being allocated towards childhood cancers, specifically brain cancer. While the frontline doctors, nurses, oncologists, neurosurgeons and other staff dedicate their lives to beating and eradicating cancer, congress and those who are supposed to represent the American people do not. Congress should be putting more effort and support towards protecting our kids from cancer. This would include not only funding, but the attention, and advocacy that is so desperately needed. With the childhood cancer diagnosis's increasing on a yearly basis, there needs to be decision makers and leaders who are fighting the fight with us. This bill is crucial. No parent wants to lose their child, ever. No parent ever wants their child to suffer the last years, months, weeks, or days before their child dies in a hospital like kids with cancer do. But, this happens every day in the lives of families dealing with cancer. This would be a step in the right path to helping gain interest, funding, and the resources that childhood cancer deserves.
-Amanda Hawkins, mother of Ashton
---
Connor George
Jamestown, ND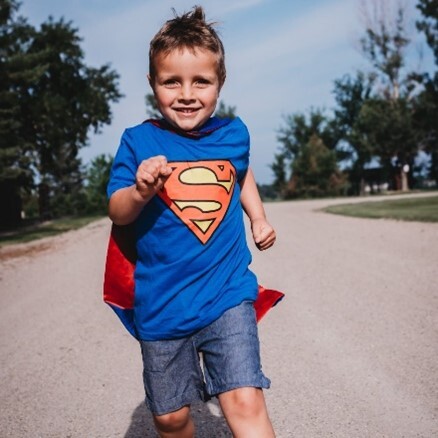 Connor was diagnosed with Medulloblastoma in October 2020 when he was 2 years old. Three months after finishing treatment he relapsed and he underwent treatment once again.
Why the Promising Pathway Act is Important to our Family: Scans today are currently clear but we know that can change at any moment, which is why the PPA is so important to us. If Connor relapses again, we are basically out of treatment options. Currently, promising trials have to be tested on adults first, for a series of phases. Only at a certain point can it be offered to children. We don't have that type of time. We need promising options to be offered immediately or more quickly to our children as time is limited. Our children are our future, we need to do whatever is possible and as quickly as possible to save them. The PPA gives us the chance to attempt trials that otherwise would not be an option.
-Brooke George, mother of Connor
---
Cameron Sarubin
Macungie, PA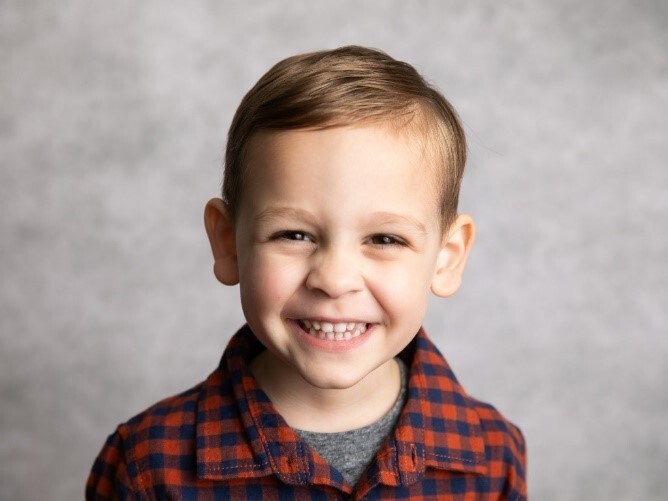 Cameron is an energetic, sweet, train-loving boy who adores his little brother, Evan and his Mommy and Daddy — and his whole extended family! Right before Easter of 2023 for four days, Cameron complained of dizziness, was sporadically vomiting and walking with his head tilted. After various MRIs, it was discovered that Cam had a 2.5 cm brain tumor in this 4th ventricle. The doctors at CHOP were able to successfully remove the entire tumor, which was diagnosed as an Anaplastic Ependymoma (PFA) and he started 33 sessions of radiation therapy four weeks after surgery. He has done amazing with recovery and handling the treatments. He hasn't needed any PT or OT which is a miracle in itself. He even walked himself out of the PICU to the car upon discharge, and learned to ride a bike only two hours after a sedated radiation treatment! We fought a hard battle of infertility to bring Cameron into this world and we will be fighting even harder to keep him here, happy, and healthy!
Why the Promising Pathway Act is Important to our Family: Every single day parents are hearing the words "your child has cancer," it's a hopeless, isolating, and earth-shattering thing to hear. We would go to the ends of the earth to save our children, and make sure they are getting every opportunity to live a long, healthy life--the Promising Pathway Act could do just that. With removing the barriers that are taking too much time, which these children do not have, it gives children the hope and opportunity to not leave any stone unturned to healing them. The PPA can speed up the time for revolutionary breakthroughs and finally find the cure that we have been searching for centuries. Please help us save our children and give them the hope to live a long and healthy life that they so desperately deserve.
-Cara Sarubin, mother of Cameron
---
Lauren Hill
Lawrenceburg, IN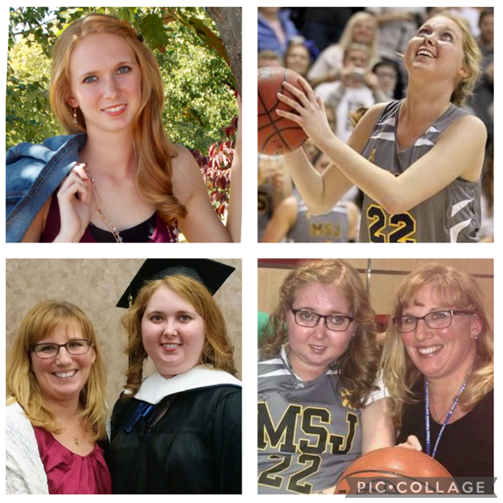 Lauren was diagnosed on November 20, 2013, and life as I knew it and imagined it would be, was forever changed that afternoon. Lauren was diagnosed with an inoperable terminal pediatric form of brain cancer located in the pons called DIPG. She battled for 16 1/2 months before her brain hemorrhaged and it took her life. She was beautiful, smart, funny and gave the best hug. She was a scholar, an Honor Society Student with a love of sports, mostly basketball and soccer. She was a beacon of love and hope to her family, friends and other DIPG families. In 2014 the NCAA allowed her college basketball team in Ohio at Mount Saint Joseph University in Cincinnati, Ohio to be moved up in order for her to be able to live out her dream to play to play a collegiate level basketball game before her body gave out on her due to tumor progression and further complications from the tumor.
Her story caught a national platform and was covered by ESPN and a multitude of other media outlets. She believed her life's purpose was to serve as an ambassador for the DIPG community and to let everyone know the current treatments and research was absolutely unacceptable. As an intelligent young adult, she asked so many hard questions that as a parent and medical staff should not have had to answer. She had to know all the details, all the faults in the research system and understood the odds. Yet she gave every interview asked by news outlets and even went live on The View in 2015 to tell the story only DIPG Families knew. She was holding good on awareness and being a voice for all the little kids that had to go through and feel what she was feeling in her body. Lauren received numerous Courage awards from Indiana, Ohio, Kentucky, Pat Summitt personally delivered her courage award. President Obama even wrote her a note. Postmortem she won a 2015 ESPY, was entered into the Indiana Basketball Hall of Fame as well as the NCAA Women's Basketball Hall of Fame in Tennessee and countless other awards. Her awards now displayed at our local high school to remind students to Never Give Up on your dreams and to keep fighting for what you believe in.
She spoke not for herself, but for all the small kids that did not have the words or understanding of the severity of the situation. She raised $1.4 million in research funds in just 6 months before she passed.
If we had better treatments and medication that would have allowed her to live, who knows what platform she would be using now to make a difference in pediatric cancer. She may have even been working with all today, to give kids and families a chance at more life.
Why the Promising Pathway Act is Important to our Family: Imagine for a moment your child has DIPG or another terminal cancer with the odds of 99% that your child will pass away before 2 years and a median life span 9-12 months. You will watch them swell up on steroids, mentally and physically change as they lose body functions and their independence all unknown the hand you will be further delt, depending on what the tumor decided to turn off as it grows with nothing to stop it. These kids are knowing and trapped in their deteriorating bodies. As a parent we help fix things, our job to keep them alive and thriving to their fullest potential.
You will feel Hopeless, Helpless and that you are failing your child. There were hardly any new drugs to try. You would be desperate for anything with a chance. I was desperate…… Lauren was desperate to try anything new. She wanted to go down fighting and she wanted to win more life that DIPG was being robbing of.
In the weeks before her death at Cincinnati Childrens Hospital Medical Center. Nurses would come into the room and ask us multiple times a day if we needed anything else. One night, I dared to answer what was on my heart every time they asked. The only thing that I NEEDED or wanted was for anyone to go to the research building and use whatever they had on Lauren. I NEEDED to try anything and everything to save my child. I would have stollen it myself if I knew what I was doing.
I write this with tears in my eyes, feeling like I failed my daughter. WE FAIL OUR CHILDREN and that includes the government and the red tape that prevents families from having a chance. Why do they have to wait to get drugs that could possibly prolong or even save their life? Why do they have to wait for a chance to live just because they are smaller humans? This is totally unacceptable for our future productive citizens of our great nation. I don't want another family to feel the lifetime sentence of grief and pain of watching their child suffer, die, and bury them. You will never be the same again.
Promising Pathways Act absolutely needs to move forward, together we could make it possible to try the latest and greatest drugs and not the ones from years past that have proven to do nothing. Parents need choices! The end game is the same. At least we can go down fighting to our fullest potential. Please strongly consider helping these families that are in a desperate medical situation. In my ESPY speech, I pleaded for people to help change the outcome now. Do not sit on the sidelines and do nothing. You never know, one day, when it will touch someone, you love, and you wished you had opportunities of current and better treatments. To see video of Lauren herself visit: LaurensFightForCure.org/About
-Lisa Hill-Fenstermaker, mother of Lauren
---
To learn more about PPA and to get involved, please visit https://thecurestartsnow.org/ppa