A child's cancer diagnosis can be lonely and isolating at the beginning of the journey. Children and families are thrust into a new world and must navigate that unfamiliar world with a lot of uncertainty. When Brooke Ross was diagnosed with a brain tumor called Ependymoma in March 2022, she and her family never expected the outpouring of love and support they received. Brooke has been handling her diagnosis with a level of maturity and bravery rarely seen in a 9-year-old. She has also been dominating fundraisers all year with support from unlikely places.
Tiny Humans Doing Huge Things
This spring, Brooke's friends rallied around her to host a bake sale fundraiser in her honor. It took a month for the children to gather and plan their bake sale at school, all while talking to Brooke and assuring her that they wanted to host this event in her honor and with her.


"Brooke has had so much excitement when she talks to me about all they're planning. We have seen so many friends and classmates demonstrate such care, sympathy, empathy, compassion, and maturity in how they support Brooke since her diagnosis! We are all raising the best kind of humans!" – Samantha Nau Ross, Brooke's Mom
Kids helping kids! The powerhouse group of friends made signs, organized duties, and showed up to raise money for pediatric brain cancer research! The bake sale was "for my friend's brain tumor cure," as one child wrote on a handmade poster that hung at the event. In just a few hours, the group of friends raised $1,300!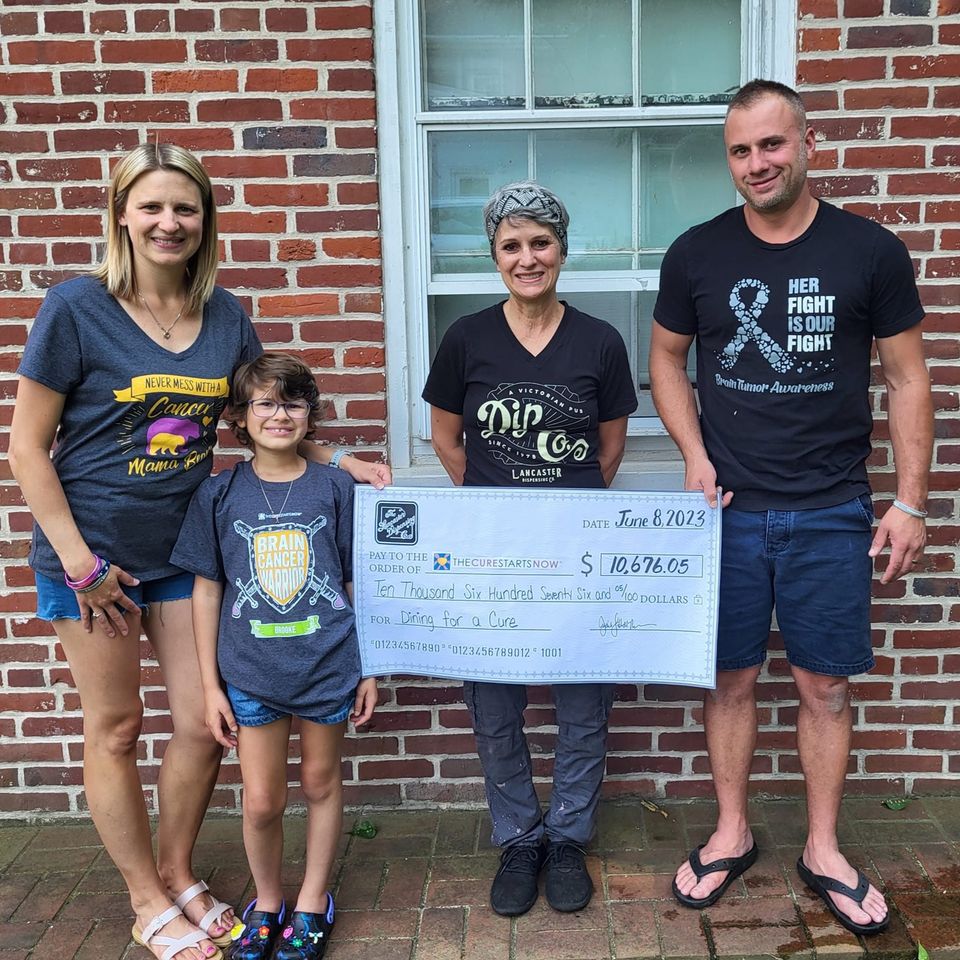 Dining to Donate for a Cure
In May, for brain tumor awareness month, Brooke and her family hosted a Dine to Donate event where they partnered with The Lancaster Dispensing Company, which in turn donated a portion of profits from the restaurant to The Cure Starts Now. The Ross family chose The Cure Starts Now because of the family support provided by the Warrior Program. With a focus on research that gives hope to families who are facing a brain tumor diagnosis, The Cure Starts Now is a unique foundation that connects families and funds research.
"The Cure Starts Now holds a special place in our hearts." – The Ross Family
The Dining at DipCo – For a Cure event raised over $10,000 during the month of May, just from the support of their community and all who ate at the restaurant!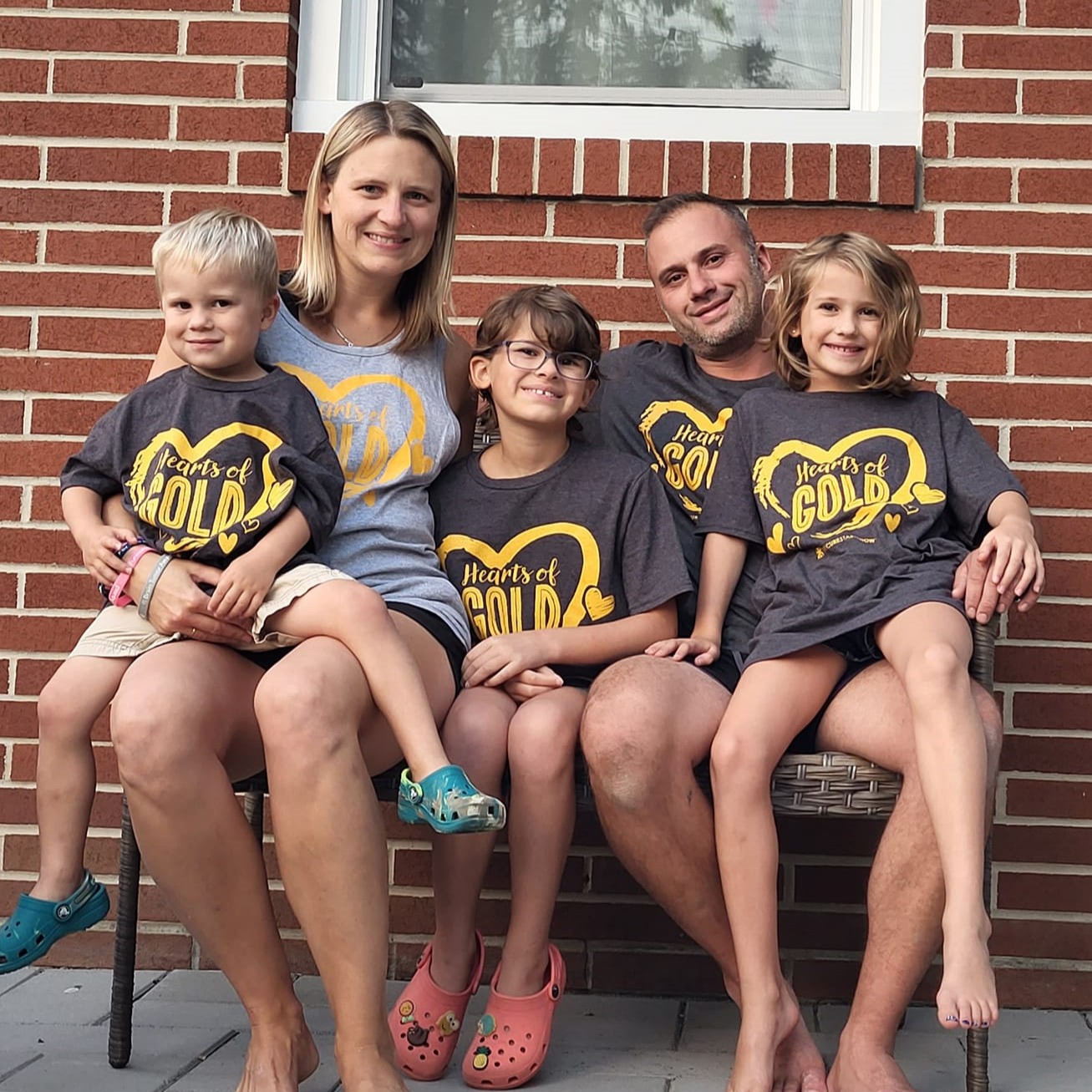 Hearts of Gold
Once the Ross family gained momentum in their quest to raise funds for pediatric brain cancer research, they never thought about stopping! Soon after the Dining at DipCo fundraiser, Brooke gained the title of Brain Cancer Warrior Ambassador and signed up to participate in Hearts of Gold. Each year, The Cure Starts Now hosts a t-shirt fundraiser to raise awareness in September, which is Childhood Cancer Awareness Month. The fundraiser is made up of our Chapter and Ambassador families, who promote the fundraiser! The names of all the participating warriors and angels are represented within a heart on the shirt to always hold a reminder of all the children who have endured a brain cancer diagnosis.
Brooke and her family dominated this fundraiser when over 100 shirts were purchased in honor of Brooke to benefit pediatric brain cancer research!
"We're also so grateful for those who have found ways to raise money to give back in honor of Brooke. We will never stop finding creative ways and trying to raise money in HOPE for a CURE for our baby girl and so many others who are fighting this fight now and for those who have yet to begin their fight!" - The Ross Family
Brooke the Brave, as she is affectionately called, continues to inspire us and her community with her determination and resilience in the face of a challenging brain cancer diagnosis. The Cure Starts Now is honored to partner with them and to support her and her family along their journey. We can't wait to see how they continue to put the "Fun" in "Fundraiser"!
---
Lean more about Brooke or make a donation in her honor at donate2csn.org/BrookeR