May is observed nationally as Brain Tumor Awareness Month and is a time to recognize and honor those who have been affected by brain cancer, while stressing the crucial need to support current and ongoing research. This month you may see a lot of people sporting gray and adding a Go Gray in May frame to their social media profile pictures to help raise awareness.  You may be asking, "why in the world would such a dull color like gray be picked to represent brain cancer?"  Well, I'm here to tell you, gray is beautiful and makes perfect sense, because gray matter is a major component of the central nervous system in the brain. The Cure Starts Now invites you to take action and get involved this month with the fight against childhood brain cancer.
I'd like to introduce you to a couple of brave little warriors who are currently battling brain cancer, some fighting diffuse intrinsic pontine glioma, diffuse midline glioma (DIPG/DMG), medulloblastoma and other difficult and elusive cancers that we believe will help advance treatments for all cancers.  We call this a "homerun cure".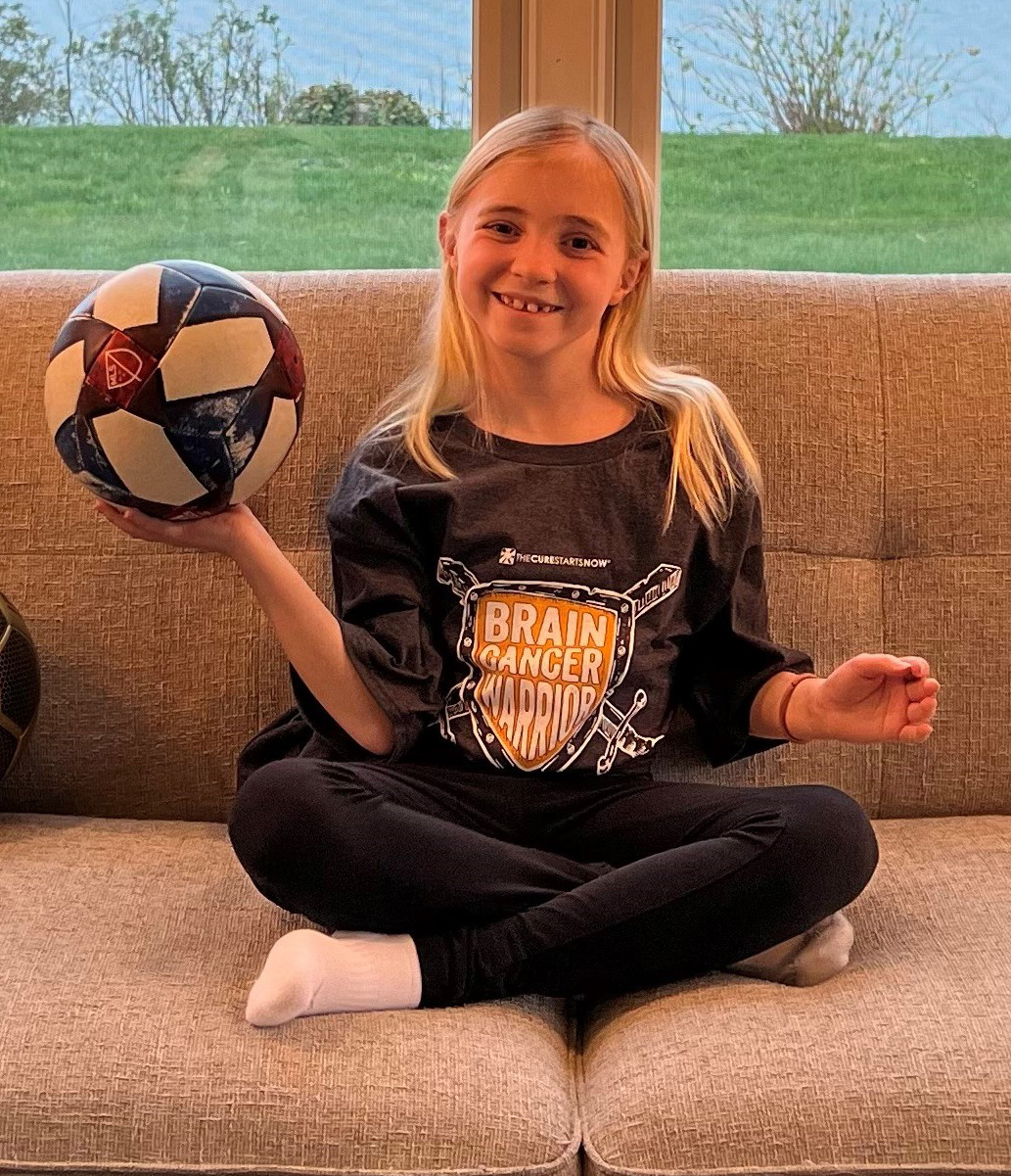 Avery is that little girl that punches above her weight and finds a way to stand out in the crowd. After undergoing a tumor resection in January followed by 6 weeks of radiation treatments she still found the strength to complete her physical therapy and return to the soccer field. This little 9 year old is working every day to overcome the beast that is DMG/DIPG and she inspires us to do the same.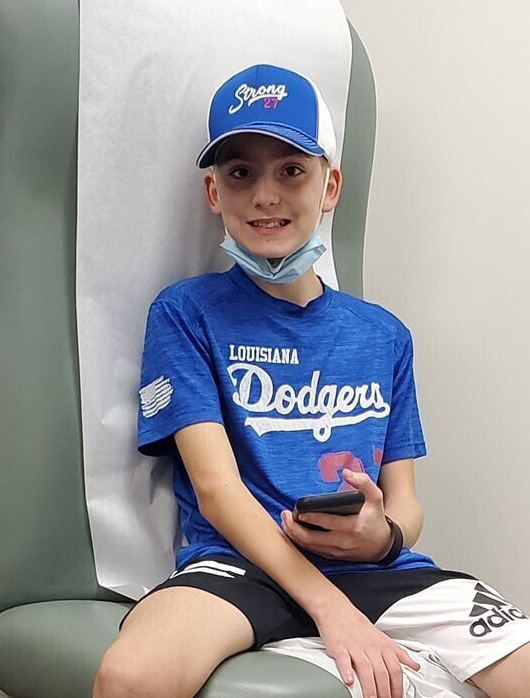 TJ is a 13 year old from Ponchatoula, LA. He was diagnosed with ependymoma brain cancer stage 2 June of 2021. He went through 33 rounds of radiation and 4 months of chemo. TJ rang the bell April 12th, 2022 and we are so proud of how strong and brave he is. He never let's anything bring him down and always has the brightest smile on his face.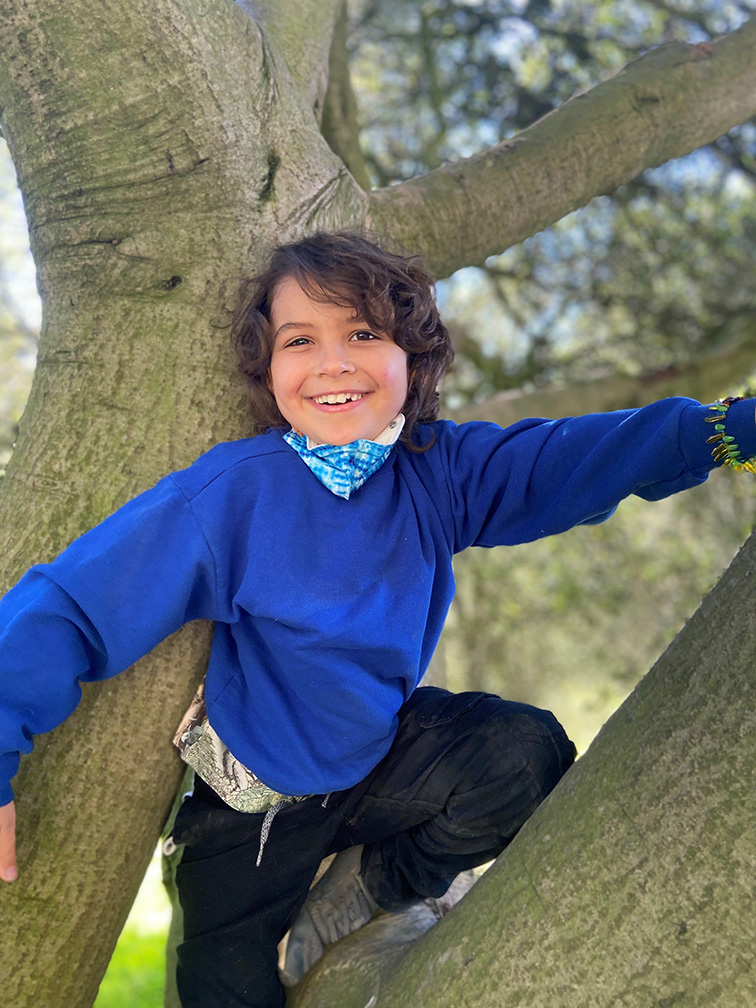 Julius is a fierce, determined, loving and kind kid. While he faced the challenges and uncertainty of the medulloblastoma diagnosis, his light never flickered and he refused to submit to sadness, instead leading the family through the tribulations with humor and joy. His positivity in the face of adversity has been inspiring to many folks near and far, and is a source of strength as we face the future. He doesn't let the obstacles stop him, he just finds ways to overcome - like learning to be left handed after surgery because of how impacted his right side was in the aftermath. He continues to be our artist, scientist and expert on all things while pushing himself to develop as an athlete and musician, his two newest pursuits.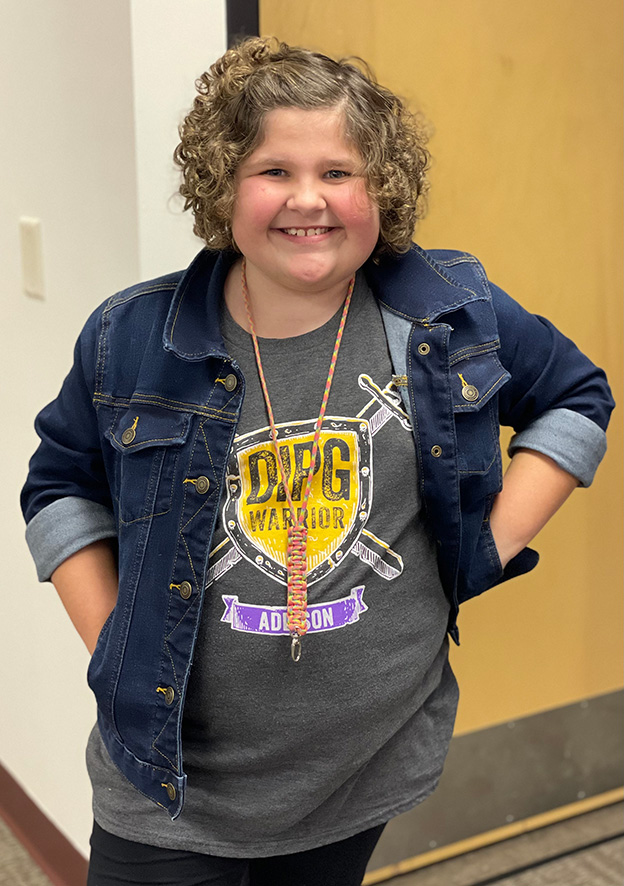 Addison is a 9 year old superhero and warrior. She is a spunky, sweet, ray of sunshine. She is just like any other 9 year old with the exception that she is fighting for her life. In March 2019, at the age of 6, Addison was diagnosed with DIPG. What started as a sudden inward eye and a few slight headaches turned into her and her families worst nightmare. Addison was given 9-18 months to live. In addition to 52 sessions of radiation, Addison has participated in two clinical trials that were funded by CSN. We are proud to say that she is over 3 years post diagnosis. She is not just living, she is THRIVING. Addison has so much more life to live and her and her family often say, "This fight ain't over!"
Brain Cancer and Treatment
Each year, roughly 4,000 children under the age of 15 are diagnosed with brain and spinal cancer.  That's 1 out of every 4 childhood cancers.  Worse yet, often the survival prognosis is around 15-18 months.  Roughly 150-300 patients are diagnosed with DIPG/DMG in the U.S. every year.  Around 350 are diagnosed with medulloblastoma.  Often these patients can be younger, with an average age of approximately 6-7 years old.  Once diagnosed, patients are often given a treatment regimen of steroids, followed by radiation therapy.  According to DIPG.org, "In almost all cases, after about 6 to 12 months [of treatment], DIPG/DMG tumors starts to grow again. Once the tumor has started to grow again, no further treatment has been shown to improve survival."  Unfortunately, the survival rate for DIPG is extremely low and at this time there is no cure.  According to medulloblastoma.org, the median survival rate for medulloblastoma is 3 years, with 75% of these tumors occurring in children under the age of 10.  But we can change this by raising awareness and donations for these deadly diseases.
The Need for Research Funding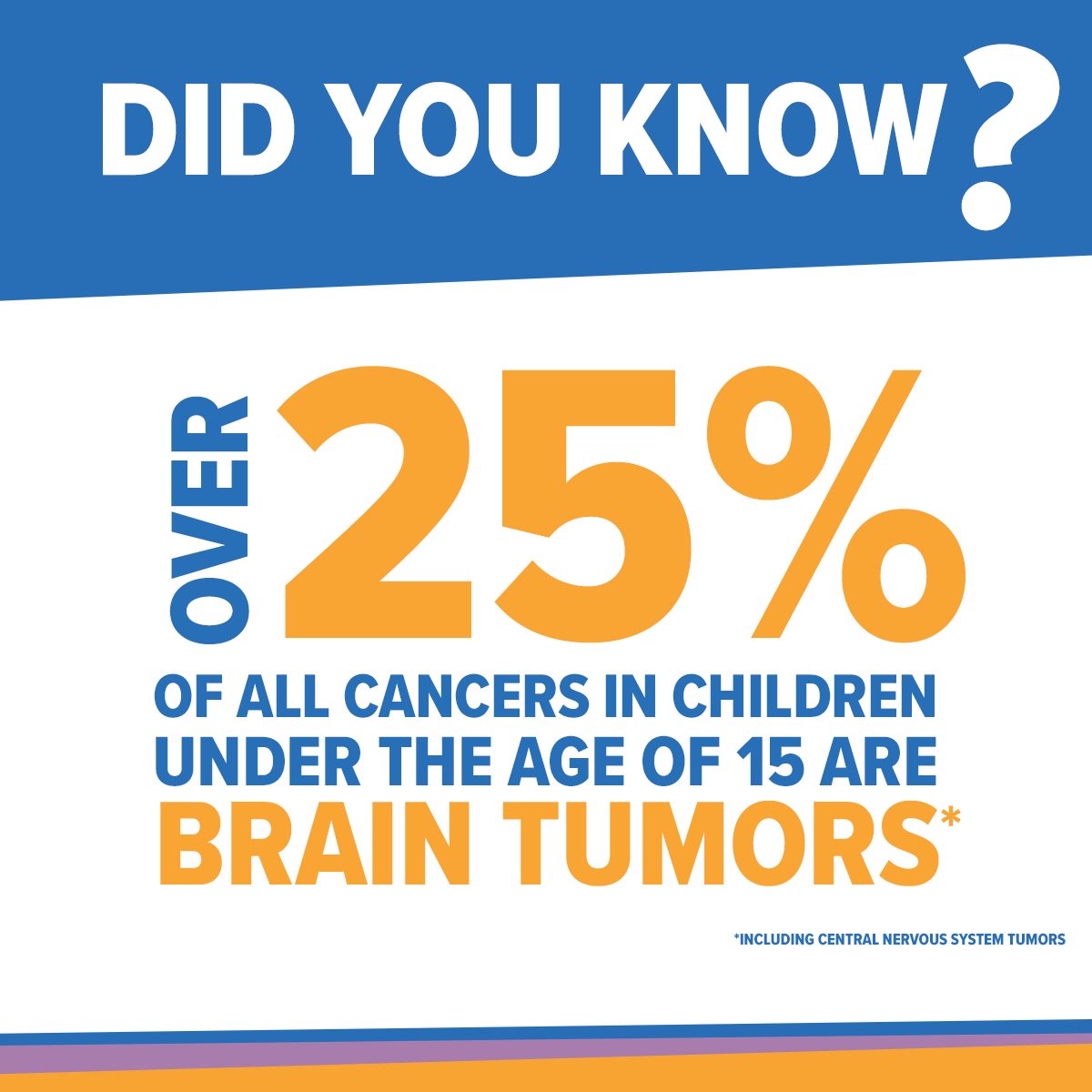 Currently, brain cancer research is significantly underfunded and the public remains unaware of the magnitude of this disease. The cure rate for most brain cancers is considerably lower than that for many other types of cancer. Brain tumors are the most common cancer and the leading cause of cancer-related death in the pediatric population, and they are the most common solid tumor in children – accounting for 25% of all childhood cancers. Of all pediatric brain cancers, DIPG has one of the lowest 5-year survival rates at just a meager 2%, which is only a slight increase from the previously reported 1% due to recent advances in research and in diagnosis. The Cure Starts Now has helped to lead this effort through many ventures.
The Cure Starts Now was founded with one goal in mind; discover the homerun cure to end all cancers, starting first and foremost with DIPG. Over the past 13 years, The Cure Starts Now has made significant and impactful strides toward achieving this objective.
Created the largest linked DIPG/DMG specific registry
Developed the first international DIPG/DMG Symposium; Hosted a total of 6
Authored the leading informational webpages – DIPG.org and medulloblastoma.org
Brought awareness to millions across 23 countries
Fostered the foremost consortium focused on pediatric brain cancers – CONNECT
Raised over $18 million and funded 100+ pediatric brain cancer grants in over 16 countries
Launched Warrior Portals to provide support for 600+ families
Developed a network of over 180 DIPG experts
Unified over 28 foundations for the DIPG/DMG Collaborative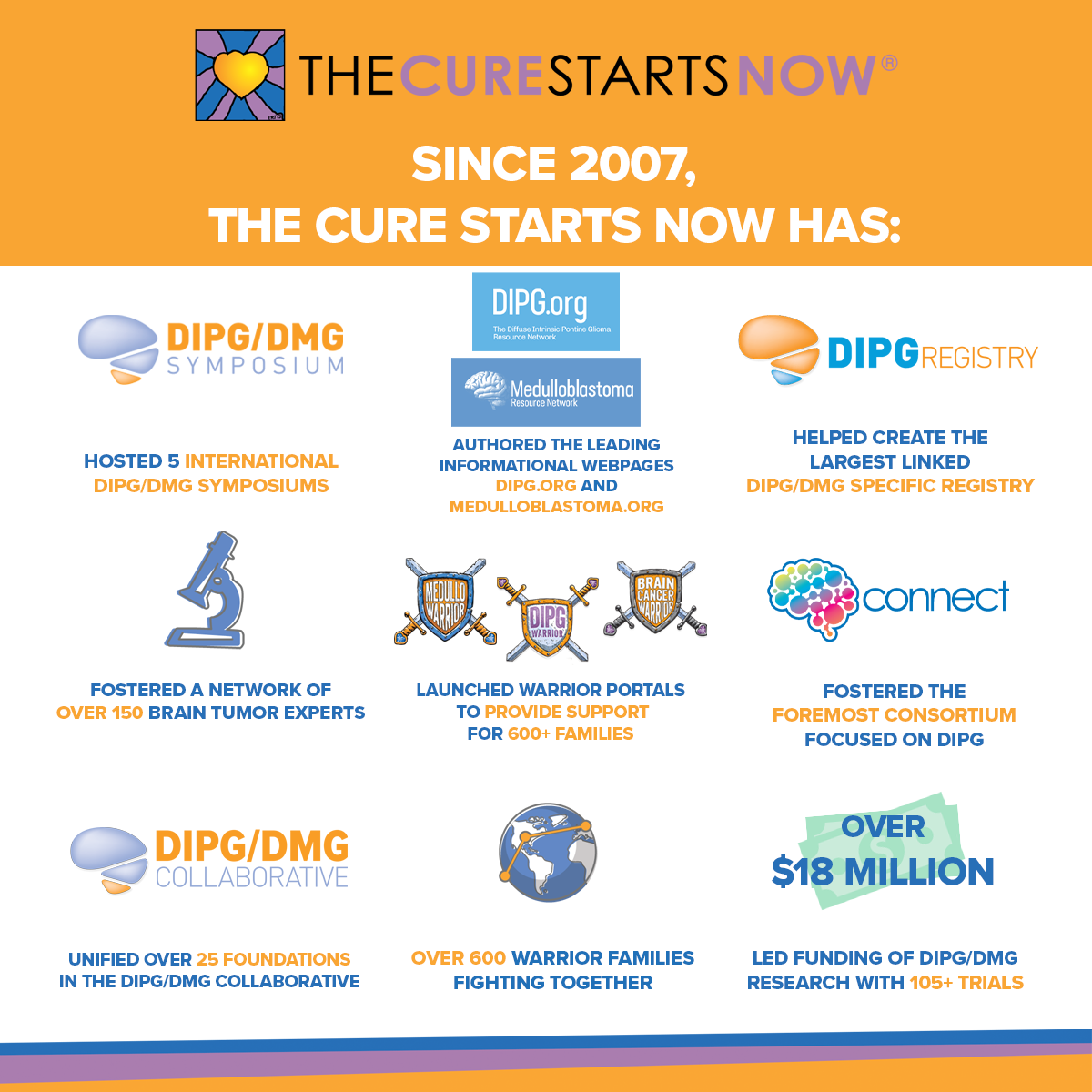 The mother of a little boy who recently passed due to brain cancer said it best, "It shouldn't have to be this way." Children should not have to die because there isn't enough funding for pediatric cancers. The U.S. spends 3-5 times the amount of research money per patient on most adult cancer cases than on children with cancer. It is time this changes. YOU can help. YOU can be the light the world desperately needs to help fund research for the toughest brain cancers. With your donations, The Cure Starts Now can continue funding crucial research that can lead to more effective treatments in order to increase survival rates and find the homerun cure for all cancers.
"This May and after the effects of the [COVID-19] pandemic, we've seen research stalled. Work not only has to be restarted but often the researchers aren't even there any more." said Keith Desserich, co-founder of The Cure Starts Now. "We can't just flip a switch and everything comes back – in this case we have to repeat nearly 3 years of work starting from scratch."
Make an Impact
By donating to The Cure Starts Now, you can rest assured knowing that 100% of your donation, after credit card processing fees, goes directly toward research. This means your money is being used in the most effective way possible. It is our hope that one day, we can live in a world with a cure for all types of brain cancer but, in order to make this a reality, more donations are needed to fund vital research.
Let's make the most of Brain Tumor Awareness Month this year and come together as a community to support this worthy cause. Donate to The Cure Starts Now.  Change your Facebook or Twitter profile frame to Go Gray in May.  Take a moment to inform your friends and family about this disease and ask for them to support this cause.  And remember, the best type of awareness comes in the form of a donation, not a ribbon.