Cincinnati recognized by Physics World for Top 10 Breakthrough of 2022
Cincinnati, OH - December 13 – For those that live in the Tri-State area, Cincinnati is surely a very special place. Whether it is building amazing soccer arenas, making some of the world's best products or having some of the top medical facilities in the world, it is truly an amazing place. It has now been recognized by Physics World as they announce their Top 10 Breakthroughs of the Year for 2022 which span everything from quantum and medical physics to astronomy and condensed matter. Could it be possible that the #1 Physics World Breakthrough of 2022 is from Cincinnati?
The recognition was given to Emily Daugherty from the University of Cincinnati in the US and collaborators working on the FAST-01 trial for performing the first clinical trial of FLASH radiotherapy and the first-in-human use of FLASH proton therapy.
FLASH radiotherapy is an emerging treatment technique in which radiation is delivered at ultrahigh dose rates, an approach that is thought to spare healthy tissue while still effectively killing cancer cells. Using protons to deliver the ultrahigh-dose-rate radiation will allow treatment of tumors located deep inside the body.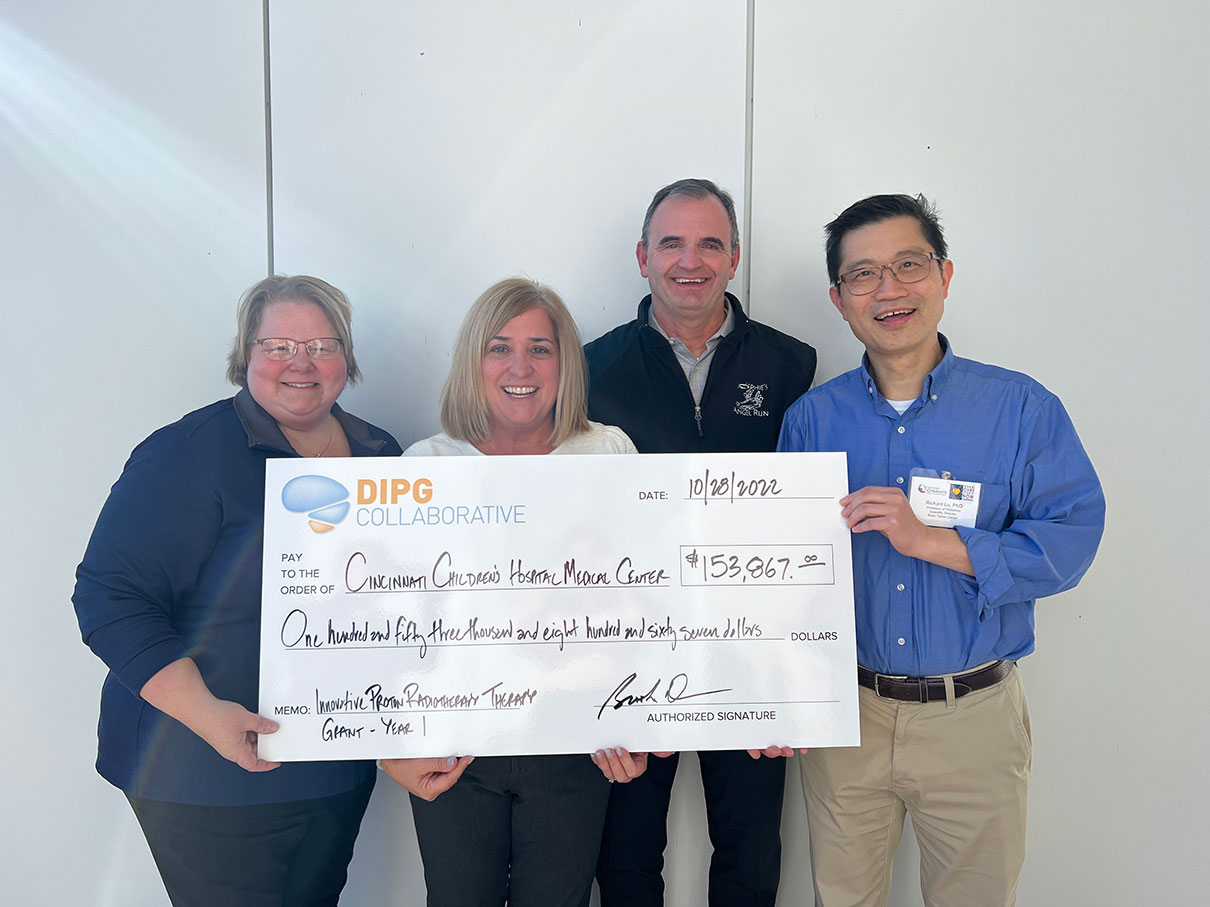 In November of 2022, The Cure Starts Now Foundation, headquartered in Cincinnati, funded a $153,867 grant for Combining innovative proton radiotherapy with targeted and immune therapies to treat DMG/DIPG. This grant was designed to take the next step with this innovative FLASH therapy and look towards options for brain cancers. The Cure Starts Now is responsible for funding $29,506,047 towards pediatric brain cancer research and support in partnership with its DIPG/DMG Collaborative partners. They have funded 132 grants to over 100 hospitals in 17 countries since their founding.
"Our hometown is Cincinnati and Children's Hospital Medical Center has an amazing staff and resources for pediatric brain cancer. We have and will continue to fund their efforts as their results keep getting better and we know the Homerun Cure™ is out there. We are thrilled that Physics World is recognizing the worldwide impact Cincinnati is making." - Keith Desserich, Chairman of The Cure Starts Now's Board of Directors
In their last grant cycle, The Cure starts now was able to fund 19 research grants valued at $4,540,000 across the world.
###
The Cure Starts Now was started in honor of 6-year-old Elena Desserich, a Cincinnati girl who battled a rare, aggressive form of brain cancer known as DIPG. Today, The Cure Starts Now Foundation has over 39 chapters in three countries and is the only cancer foundation dedicated to finding the Homerun Cure™ for cancer by focusing on one of the rarest, most aggressive forms of cancer. For more information, please contact: Jim Getgey | (513) 309-0147 | [email protected]
For more information: The Cure Starts Now | DIPG/DMG Collaborative | Specific Grants:
https://thecurestartsnow.org/ | https://dipgcollaborative.org/partners/
https://thecurestartsnow.org/research/research-and-grants/
To Donate: https://donate2csn.org/