NFL players and Gamers raise thousands for girl battling cancer
Cincinnati, OH | February 14 — Social Media conglomerate The Dad, The Dad Gaming, and Channel 3 Gaming teamed up with The Cure Starts Now to raise $15,000 for local 10-year-old girl Addison Varns battling pediatric brain cancer.
Top content creators from The Dad and New England Patriots players Cody Davis and JJ Taylor were connected with Addison by The Cure Starts Now to fundraise in her honor during their video game livestream. The donations collected during the livestream benefit pediatric brain cancer research as part of The Cure Starts Now's Nerf Cancer Hearts for Heroes event. The Cure Starts Now will compile all donor messages onto hand-written valentines that will be mailed to Addison and other brain cancer heroes to bring a big smile to their little faces!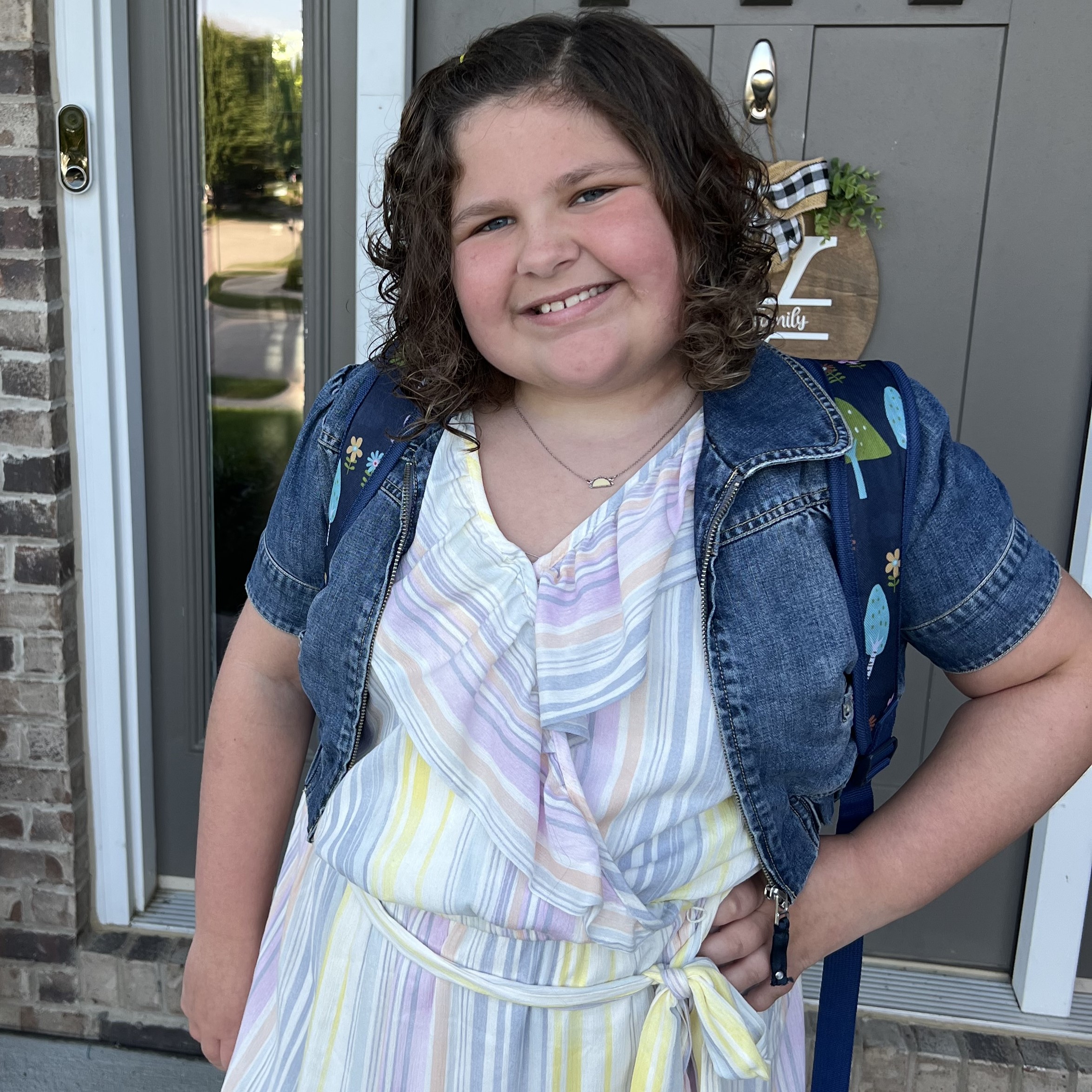 Addison is currently fighting DIPG (Diffuse Intrinsic Pontine Glioma). Addison is a sweet and spunky 10-year-old girl who is a ray of sunshine. According to dipg.org, the 5-year survival rate for DIPG patients is 2%. Thanks in part to a radical and promising phase 2 clinical trial funded by The Cure Starts Now, Addison is more than 3 years post diagnosis.
The Dad began their epic fundraiser by spotlighting Addison and her dad AJ on their social media! They shared Addison and AJ's story as part of their "Father Figure" feature across their many social media accounts and platforms. In just a few days, The Dad doubled their fundraising goal of $5k to raise over $10k before the actual live stream even took place. The Dad Gaming and Channel 3 proceeded to wow the world by holding their Rocket League showdown on Twitch, bringing in another $5k in one night to total $15,275 total. The gamers live streamed themselves playing the popular game Rocket League against NFL players and randomly selected audience members for a super fun, inspiring showdown- all for an amazing little girl battling cancer. To learn more and donate visit NerfCancer.Org
About The Cure Starts Now
The Cure Starts Now was started in honor of 6-year-old Elena Desserich, a Cincinnati girl who battled a rare, aggressive form of brain cancer known as DIPG. Today, The Cure Starts Now Foundation has over 40 locations in three countries and is the only cancer foundation dedicated to finding the Homerun Cure for cancer by focusing on one of the rarest, most aggressive forms of cancer. Believing in more than just awareness, The Cure Starts Now has funded over $29.5 million in cancer research and support, resulting in over 132 cutting edge research grants in 17 countries since 2007. Learn more about The Cure Starts Now and their mission to find the Homerun Cure for cancer at https://www.thecurestartsnow.org.
About Channel 3
Channel 3 makes gaming (even more) fun, positive, and social for gamers of ALL SKILL LEVELS with community, content, and events. The foundation of that is a brand-new social network for gamers. Learn more at channel3.gg
Learn more about The Dad www.thedad.com/ or Channel 3 at www.channel3.gg 
Learn more about Nerf Cancer at www.nerfcancer.org
Learn more about the foundation at www.thecurestartsnow.org, or follow facebook.com/TheCureStartsNow/ for updates.