Patrick Mahomes charity, 15 and the Mahomies Foundation, makes donation in honor of Whitney Wells' battle with DIPG
CINCINNATI -- The Cure Starts Now announced on Friday that they have graciously received a donation of $8,100 from 15 and the Mahomies Foundation, the charity of Kansas City Chiefs quarterback, Patrick Mahomes, in honor of Whitney Wells, a courageous little girl who befriended Mahomes during her battle with Diffuse Intrinsic Pontine Glioma (DIPG).
Wells was diagnosed with DIPG, a highly aggressive and fast-growing form of brain cancer, shortly after her 10th birthday in May of 2019. Her relationship with Mahomes and other Chiefs players and staff began later that summer at Kansas City Chiefs Training Camp. There, she gave Mahomes her powder blue fundraising bracelet with "Whitney Wells" and "You got this!" written on it in baby pink. He wore the wristband all season long on his throwing arm en route to his Super Bowl LIV and MVP victories that very season.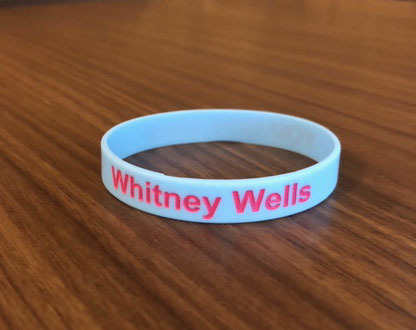 Mahomes' gesture of wearing her bracelet brightened Wells' spirit at a time when she needed it the most. She watched every game she could to see his tremendous display of support. Sadly, Wells was unable to see her beloved Chiefs win that season's Super Bowl, tragically passing away on December 30, 2019, just over seven months after her diagnosis.
On Dec. 15, 2019, in Week 15 of the NFL season, Mahomes revealed powder blue cleats with baby pink Adidas stripes as part of the NFL's "My Cause My Cleats" initiative that loosens restrictions to allow players to wear custom footwear in support of charities of their choosing. Mahomes, in partnership with Adidas, designed the cleats to match Wells' wristband. The footwear raised $8,100 through the My Cause My Cleats auction, with the money going to 15 and the Mahomies Foundation and was later donated to the charity of Wells' choice.
When approached by Mahomes' marketing representative, Scott and Tara Wells, Whitney's parents, said they wanted the proceeds of the cleat auction honoring their daughter to go to The Cure Starts Now. Tara Wells stated, "We feel a real obligation to help find a cure for DIPG. Too many families are traumatized by this terrible disease. We pray daily for all DIPG kids and families affected."
"We are incredibly grateful to receive this generous donation from 15 and Mahomies in Whitney's honor. It means a great deal and will allow us to continue funding the DIPG Registry, which provides a huge source of support for kids like Whitney." - Brooke Desserich, Executive Director of The Cure Starts Now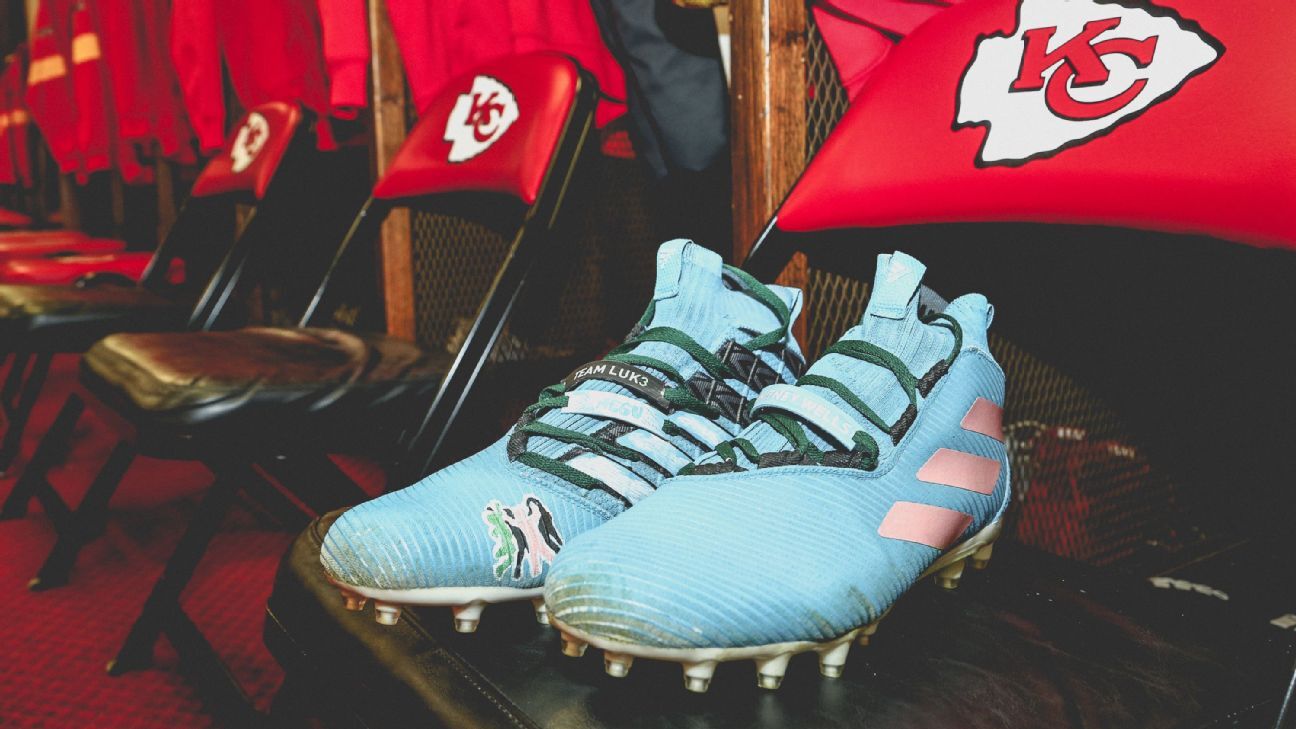 In a statement from 15 and the Mahomies Foundation, Executive Director Marques Fitch stated, "We wanted to bring some attention to Whitney Wells and her determination! The 15 and the Mahomies Foundation is honored to support The Cure Starts Now and their efforts to create resources and support for kids and families dealing with DIPG."
As Mahomes and the Chiefs gear up for their back-to-back Super Bowl appearance, this time facing off against the Tampa Bay Buccaneers, the Kansas City quarterback continues to wear Wells' "You got this!" bracelet, a fitting reminder of all that he has accomplished and all that he will continue to achieve as his historic career moves forward.

To get involved, please consider making a donation here: https://www.facebook.com/donate/223463662752194/
About The Cure Starts Now
The Cure Starts Now was started in honor of 6-year-old Elena Desserich, a Cincinnati girl who battled a rare, aggressive form of brain cancer known as DIPG. Today, The Cure Starts Now Foundation has over 40 locations in three countries and is the only cancer foundation dedicated to finding the Homerun Cure™ for cancer by focusing on one of the rarest, most aggressive forms of cancer. Believing in more than just awareness, The Cure Starts Now has funded over $16.4 million in cancer research in partnership with the DIPG Collaborative. This includes 100+ cutting edge research grants at over 100 hospitals in 15 countries since 2007. Learn more about The Cure Starts Now and their mission to find the Homerun Cure™ for cancer at www.thecurestartsnow.org, and follow www.facebook.com/TheCureStartsNow/ for updates.