Connor George is a spunky little boy who sees magic in every part of his life. He looks at the world with absolute joy and an open heart. Much of Connor's young life was spent in the hospital when he was diagnosed with medulloblastoma. After his diagnosis, his mother Brooke began researching for information, education, and organizations that specialized in pediatric brain cancer leading her to discover The Cure Starts Now. After months of research, Brooke determined The Cure Starts Now's mission was the revolutionary pathway to funding pediatric brain cancer research.
"I loved the fact that The Cure Starts Now is made up of families affected by pediatric brain cancer and are all fighting together for our children." – Brooke George
Medulloblastoma is a fast-growing primary central nervous system tumor. It usually appears as a solid mass in the cerebellum. It can spread to other areas of the brain and spinal cord through cerebrospinal fluid. Medulloblastoma is the most common malignant brain tumor in children, with 75% of cases occurring in children under the age of ten. The aggressive pediatric brain cancer also has subgroups that can be resistant to treatment, therefore meeting the criteria for Homerun applications. "While medulloblastoma has a better prognosis than DIPG/DMG, survival does not come without challenges," Brooke stated. Thanks to recent research, DIPG and medulloblastoma have greater similarities than previously believed.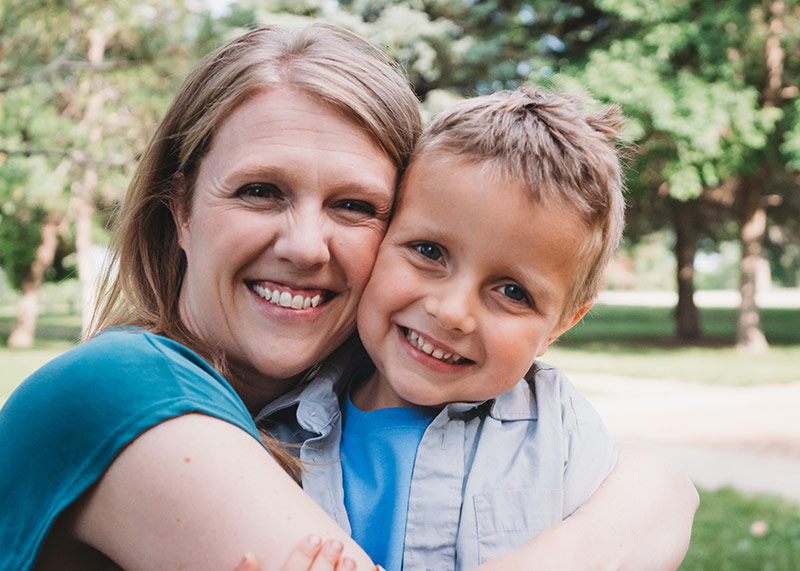 Connor received his diagnosis when he was two years old. Within one month, he underwent seven surgeries before he was able to begin his required treatment. Once cleared, he began an eight-month journey with chemotherapy. Connor relapsed three short months after completing treatment, requiring additional surgeries and six weeks of proton radiation. Despite spending most of his childhood in the hospital, Connor never complained.
Separation from his siblings during treatment took a toll on Connor, though they tried to visit when able. On a trip to the zoo with his mom, Connor picked out stuffed animals for himself and his siblings who were back home, out of state. Brooke said she would buy a toy just for him. He quickly returned the toy to the shelf and replied, "I don't want to get anything if no one else does." Connor's big heart and capacity for kindness continue to teach his family the value of time and the power of love.
"Some people shy away from the cancer world after treatment finishes but I threw myself in. I wanted to turn my pain into purpose." – Brooke George
Brooke's priorities began to change after Connor's first completed treatment. A passion began to take hold of her heart to advocate for childhood cancer awareness. She reached out to The Cure Starts Now and asked to start the first North Dakota Chapter, Connor's "CURE"saders.
"Pediatric brain cancer is a monster. A relentless, abusive, life-destroying bully. And if we can stop cancer in its tracks by first defeating the biggest enemy, that being pediatric brain cancer, then who wouldn't want to support that?" – Brooke George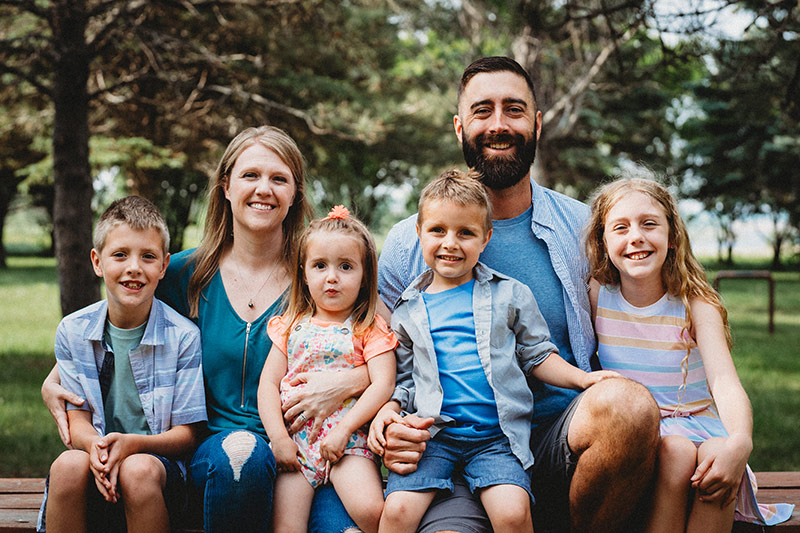 Now, at age 5, Connor has no evidence of disease status. With every new experience, Connor consistently views the world as a magical place. He is finally able to experience school, summers, and events that he loves. His family celebrates all of the big and small wins every day. The George family also remains humble. Quick to cry and quicker to worry, the family lives in a state of constant fear of the unknown. Anxiety builds every four months as they prepare for his scans, and they hope the cancer remains at bay. They are committed to advocating for childhood brain cancer and funding essential research until the cure is discovered. Only now, they have a support system of hundreds of The Cure Starts Now families to help them in their journey.
To donate go to donate2csn.org/nd-connors-curesaders