To Honor Her Twin Brother, Grant, Who Passed Away From Brain Cancer, 7-Year-Old Julia Wolf, Turned an $8 Request Into Funding of a Full Research Grant Ahead of Their 8th Birthday.
CINCINNATI | February 9, 2021 -- The Cure Starts Now announced today that 7-year-old Julia Wolf's "$8 by our 8th Birthday" Facebook fundraiser honoring her late twin brother, Grant, has raised over $50,000 for cancer research. The fundraiser surpassed her initial goal of $240 within the first hour on Thursday, February 4, 2021, and has continued gaining support since then.
Grant Wolf was diagnosed with medulloblastoma, a malignant tumor in the cerebellum region of the brain, in September 2019. He fought with courage and bravery during his difficult battle and continued to smile no matter how tough it became. He inspired the community of Loveland and his supporters, known as "Grant's Wolf Pack," to find joy in challenging times and never give up even when the odds are stacked against them. Sadly, Grant passed away on January 22, 2021, just over 16 months after his diagnosis.
With their 8th birthday quickly approaching after Grant's passing, Julia was worried about celebrating without her twin by her side. During his funeral, Julia had a brilliant idea that she shared with her mom, Sara Wolf, that night at bedtime. "[Julia] wanted to raise money to help find a cure for brain cancer so that no other kids have to go through this tough time."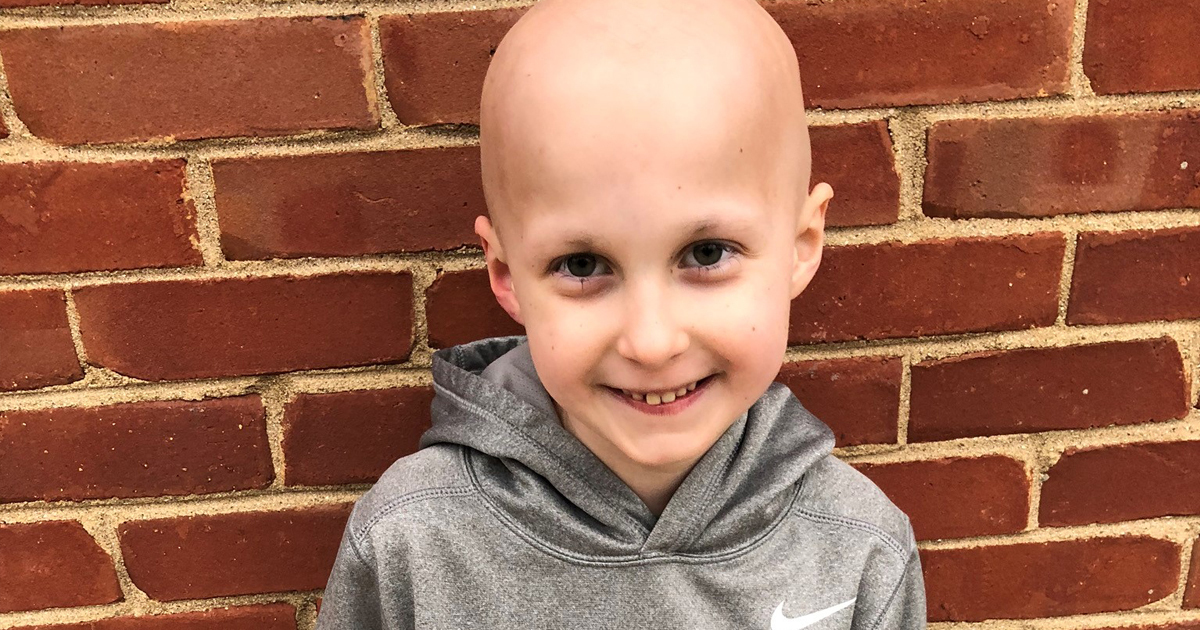 In the fall of 2020, the Wolf family attended Graeter's Ice Cream's annual fundraising event "Cones for the Cure." At the event, Julia learned about The Cure Starts Now and its mission to cure pediatric brain cancer. When she decided to help children fighting cancer, she remembered that trip to Graeter's and wanted to donate to The Cure Starts Now. With the help of her mom, Julia created a Facebook fundraiser requesting everyone donate a humble $8 by her and her twin's 8th birthday on February 11, 2021, to honor Grant.
Julia's family is proud that this initiative to support cancer research was completely her idea, and they are in awe of the communities outpouring response to honor Grant's legacy.
"We are so proud of Julia for thinking of both Grant and other kids during her birthday week," said Sara Wolf. "We are heartbroken she will be growing up without her twin brother at her side physically, but she has big ideas and a big heart, so we know this is just the first of many ways she will honor his memory while making a difference in the world at the same time."
When Julia was informed by her parents that her fundraiser had raised enough money to fund an entire research grant, she was extremely excited. A moment later, she asked, "Wait, do they always call them grants or is that just for us?"
"I feel very, very, very proud because I know that this is going to make a big change and I'm hoping at some point soon that scientists and doctors figure out how to stop cancer forever," said Julia. "I know Grant is proud of me too."
"Funding research for childhood cancer is vital and, at 7-years-old, Julia has already raised enough money to fund a grant. We are amazed by her tenacity and outstanding support in honor of Grant. At such a young age, we are floored by what she has accomplished with just one fundraiser. Her birthday effort will help so many other families, and it provides the chance to, hopefully, bring us closer to the cure." – Brooke Desserich, Executive Director of The Cure Starts Now
To further honor Grant, Julia wanted to give children battling cancer stuffed dogs because she and Grant loved playing with them throughout his battle. Grant always had one by his side during every appointment. Julia and her mom bought 30 stuffed dogs to donate to the Child Life Department at Cincinnati Children's Hospital in hopes that when the stuffed animals are given to kids fighting cancer, they will bring them the same joy and comfort as they did for Grant.
To learn more about The Cure Starts Now and to make a donation in Grant's honor, please visit https://donate2csn.org/.
About The Cure Starts Now
The Cure Starts Now was started in honor of 6-year-old Elena Desserich, a Cincinnati girl who battled a rare, aggressive form of brain cancer known as DIPG. Today, The Cure Starts Now Foundation has over 40 locations in three countries and is the only cancer foundation dedicated to finding the Homerun Cure™ for cancer by focusing on one of the rarest, most aggressive forms of cancer. Believing in more than just awareness, The Cure Starts Now has funded over $16.4 million in cancer research in partnership with the DIPG Collaborative. This includes 100+ cutting edge research grants at over 100 hospitals in 15 countries since 2007. Learn more about The Cure Starts Now and their mission to find the Homerun Cure™ for cancer at www.thecurestartsnow.org, and follow www.facebook.com/TheCureStartsNow/ for updates.