The Cure Starts Now and Graeter's Ice Cream Partnership strives to find a "Homerun Cure™" for Childhood Cancer
CINCINNATI, OH (September 1, 2023) – Graeter's Ice Cream, a 153-year-old, family owned craft ice cream company, has again partnered with The Cure Starts Now in its 17th annual campaign in support of finding the Homerun Cure™ for childhood cancer. The campaign gives ice cream lovers a unique way to support this increasingly important cause and brings hope to those in need while indulging in the seasonal Elena's Blueberry Pie ice cream flavor. Graeter's goal is to raise over $250,000 this year, shooting to make 2023 the biggest year yet! Since teaming up in 2009, Graeter's has raised more than $1.675 million through the Cones for the Cure event.
During the Cones for the Cure Campaign, running from September 7th through September 17th, Graeter's Sweet Rewards members on the Graeter's App will be eligible for a free single dip sugar cone of Elena's Blueberry Pie ice cream. When redeeming that free cone in any Graeter's scoop shop, rewards members will be able to make a donation directly to The Cure Starts Now. Joining Graeter's Sweet Rewards on the Graeter's app is free. Those who wish to donate can also do so at conesforthecure.org.
"Our main goal every year is to help raise awareness for The Cure Starts Now with our Cones for the Cure effort and our signature Elena's Blueberry Pie ice cream," shared Chip Graeter, 4th generation co-owner of Graeter's. "We've been committed to this cause ever since we first partnered with The Cure Starts Now back in 2009. We have a lofty goal this year and we hope everyone will stop by a scoop shop to learn about The Cure Starts Now Foundation, enjoy some delicious ice cream, and support these children and families."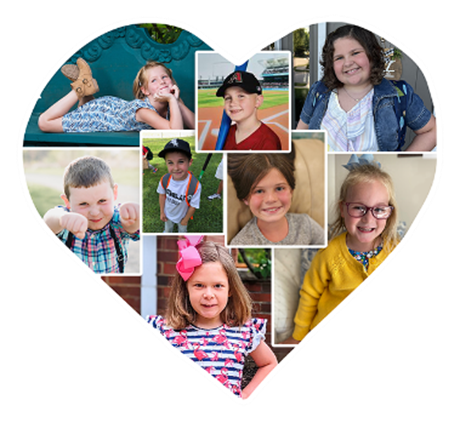 "Working with Graeter's Ice Cream and their entire staff is truly a blessing, and we're honored this family brand continues to support The Cure Starts Now and our strategic efforts. We love that they honor specific ambassadors during the event and make a difference for all those families going through this battle," shared Keith Desserich, Co-Founder and Chairman of the Board at The Cure Starts Now.
Each store will also feature Information about this year's Cones for the Cure Ambassadors, children who are either currently battling or very recently battled pediatric brain cancers like DIPG/DMG and Medulloblastoma. Customers can learn about their stories and know that supporting this campaign directly supports research that will make a difference to them and other children fighting cancers.
About Graeter's
Graeter's Ice Cream, celebrating its 153rd anniversary, produces craft ice cream using French Pots®, a small batch, artisanal method of production dating back over a century. Graeter's has won the hearts of ice cream enthusiasts across the country as well as the respect of the nation's most influential foodies. Tasted among 13 national brands, Graeter's was voted the #1 Vanilla Ice Cream by MyRecipes.com in 2019. Famous for their signature chocolate chips, the Cincinnati-based company remains family owned and operated and continues to handcraft ice cream 2½ gallons at a time. Today, Graeter's currently has 55 retail stores and ships over 300,000 pints annually for online mail order sales. Graeter's can also be found in more than 3,000 grocery stores in 46 states. Visit www.graeters.com for more information.
https://www.facebook.com/Graeters
https://instagram.com/Graeters
https://www.pinterest.com/Graeters
About The Cure Starts Now
The Cure Starts Now was started in honor of 6-year-old Cincinnati girl, Elena Desserich, and her battle with DIPG. With over 44 chapters worldwide, The Cure Starts Now has gained acclaim as one of the fastest growing cancer research charities and one of the first ones to advocate a homerun strategy for cancer research. Many experts believe that the lessons we learn from fighting pediatric brain cancer may in fact provide us the critical first step in winning the battle against all forms of cancer, both pediatric and adult. Since 2007, The Cure Starts Now has funded over $30 million in DIPG/Homerun Cure cancer research and support at institutions globally.
https://www.facebook.com/TheCureStartsNow/
https://conesforthecure.org/
https://twitter.com/CureStartsNow