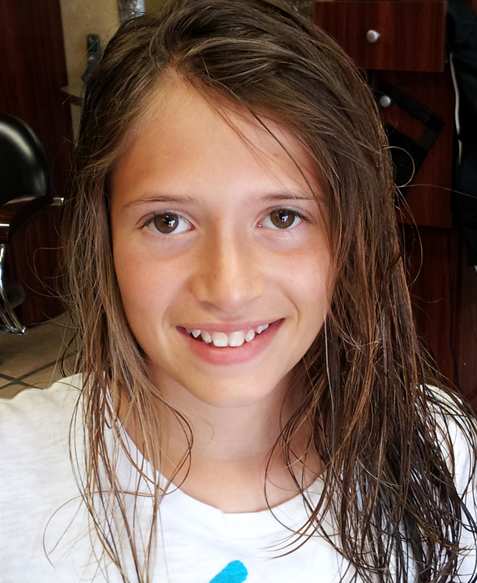 CONTACT: Steve and Michelle Bjornberg
LOCATION: Highland Village, TX 75077
EMAIL: [email protected]
PHONE: 972-333-0344
FAX: 513-326-3852
In honor and celebration of Sydney Bjornberg
The North Texas Chapter of The Cure Starts Now was started by Michelle and Steve Bjornberg in honor of their daughter, Sydney Reece Bjornberg. Sydney was a healthy, vibrant, beautiful, smart, kind, silly, fun, caring, Taylor Swift loving 11-year-old girl with a great sense of humor. Sydney loved to run, swim, jump on the trampoline, play with her little brother, ride her bicycle, and she could ski (her favorite thing to do) down any slope on the mountain at Wolf Creek Ski Resort in Colorado. 
On May 21, 2012 Sydney was diagnosed with DIPG, an inoperable brain tumor, one week prior to her 5th grade graduation. Instead of the fun summer she had planned hanging out with her friends and babysitting, she spent much of the next 13 months getting cat scans, MRI's with contrast, blood tests, a biopsy to get a sample of her brain tumor, radiation, steroids and chemo infusions. Sydney never complained after her diagnosis, she just wanted to know that there was "hope" and wanted to "believe" that if she did what was asked of her, that she would get better. Sydney often gave her jewelry and stuffed animals to other children with cancer during our frequent visits to the hospital because she wanted to bring a smile to their faces as they were also going through such a difficult time. 
Once Sydney knew there was no more hope near the end, she agreed to donate her DIPG tumor to Dana-Farber so that hopefully the time to find a cure will be expedited. Sydney showed her courage and dedication to helping others by baking as much as she could and attending a bake sale fundraiser her friends put on when she could no longer talk, and could barely hold up her body or her head. Sydney knew at 12-years-old that there was no more hope and that would be the last time she would see most of her awesome group of friends, who she sat next to by herself for well over an hour (which was all willpower because she had not been able to sit or hold her head up for the two days prior to the bake sale). Over $5,000 was raised at that last minute bake sale fundraiser to support brain tumor cure research.
We so want children and parents in the near future that hear the words "Your child has cancer" or even worse "Your child has DIPG" to have "hope" for a cure and extended quality life, not just "hope" to survive for an extra few months after going through such harsh treatments. Sydney was a great sister to her little brother Nicholas, the best daughter a mother or father could ever ask for, and had great friends, a supportive family and an entire community that stayed with her right up to her last breath. Sydney was an inspiration to so many as she continued to smile, giggle, and make us laugh even during the most difficult times during her treatments. Sydney was a great mother and trainer to her puppy Lulu (who misses her so much), and focused on the things she could do, not the things DIPG slowly took from her right up until she passed away on June 26, 2013. The last notes Sydney was physically able to type to us on her iPad was:  "I am too young to die" and then she slowly typed "I am Soooooo Sorry. I Love you Soooooo Much." Sydney, "We are Soooooo Sorry. We Love and Miss You Soooo Much!!!"
The Cure Starts Now (501c3 Federal Non-Profit) is one of the only cancer foundations dedicated to a "homerun" cure for all cancers, starting first with one of the most deadly and difficult cancers: pediatric brain cancer. Many experts believe that the lessons we learn from fighting pediatric cancer may in fact provide us the critical first step in winning the battle against all forms of cancer, both pediatric and adult.
Texas (North)
Chapter Events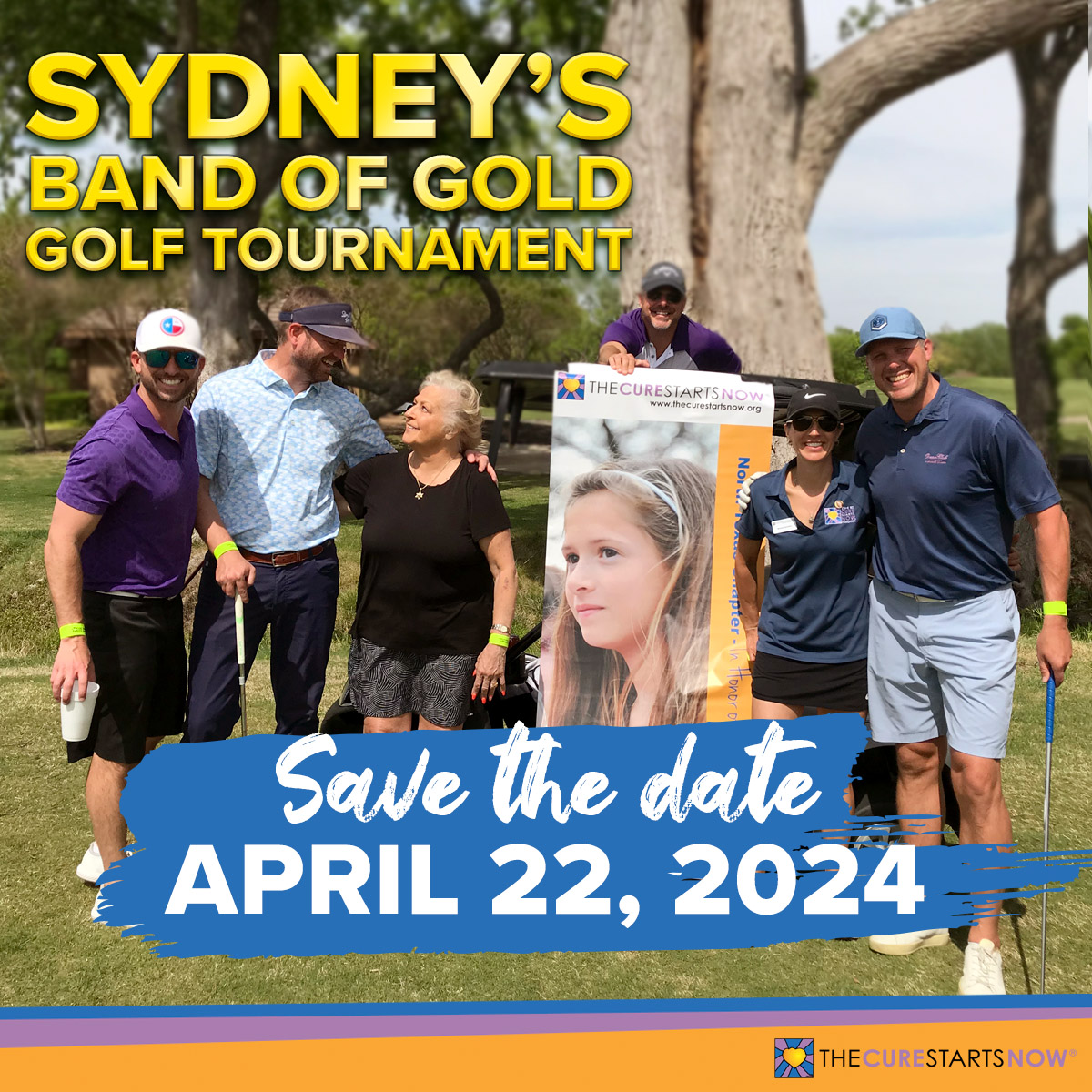 Sydney's Band of Gold Golf Tournament
Start Date
April 22, 2024 10:00 AM
End Date
April 22, 2024 7:00 PM
Location
Gentle Creek Golf Club
3131 Prosper Trail
Prosper
,
Texas
75078
Join us April 22, 2024 for the 11th annual Sydney's Band of Gold Golf Tournament!