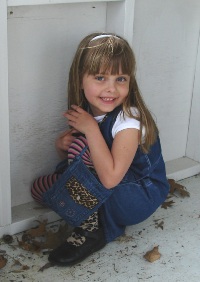 CONTACT: Brooke Desserich
LOCATION: Cincinnati, OH 45215
EMAIL: [email protected]
PHONE: 513-772-4888

Ohio Chapter
The Ohio Chapter of The Cure Starts Now started in honor of Elena Desserich, a six year old who lost her battle with brain cancer. Today we celebrate so many kids who have joined Elena in this battle or continue to fight brain cancer. The Cure Starts Now Cancer Research Foundation (501c3 Federal Non-Profit) is one of the only cancer foundations dedicated to a "homerun" cure for all cancers, starting first with one of the most deadly and difficult cancers: pediatric brain cancer.
Many experts believe that the lessons we learn from fighting pediatric cancer may in fact provide us the critical first step in winning the battle against all forms of cancer, both pediatric and adult. The Cure Starts Now represents a revolutionary new strategy in cancer research; one that fights cancer not according to numbers but instead based on knowledge and research. And isn't that the way we'll ultimately win the battle? 
Ohio
Chapter Events

Hyde Park Blast
Start Date
June 24, 2023 3:00 PM
End Date
June 24, 2023 11:59 PM
Location
Hyde Park Square
2700 Erie Ave
Cincinnati
,
Ohio
45208
Save the date! Join us June 24, 2023 for the Hyde Park Blast!
The Angel Run
Start Date
September 24, 2023 1:00 PM
End Date
September 24, 2023 3:00 PM
Location
St. Jude Apostle Parish
5924 Bridgetown Road
Cincinnati
,
OH
45248
SAVE THE DATE!
Join us for The Angel Run on September 24, 2023