North Dakota (Karing for Keaton)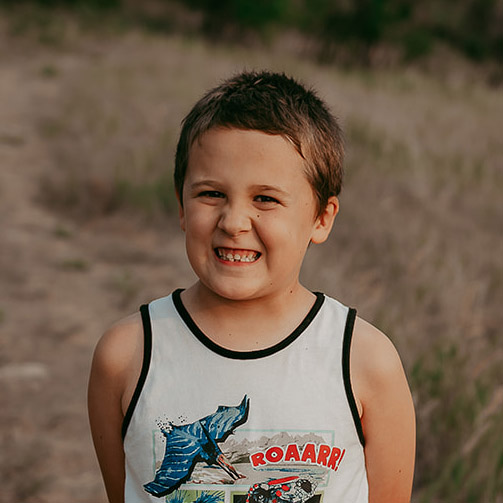 CONTACT: Jennifer Sundeen
LOCATION: Jamestown, North Dakota 58401
EMAIL: [email protected]
PHONE: (701) 251-8499

In honor and celebration of Keaton Sundeen
The Karing for Keaton Chapter of The Cure Starts Now was formed in honor and loving memory of Keaton Sundeen. Keaton was diagnosed with DIPG on May 6, 2022. After a short 44 day battle, Keaton went home to heaven on June 13, 2022, the day after his 9th birthday.
Keaton participated in a clinical trial at Mayo in Rochester, MN. He returned home on May 27, 2022 after receiving 10 rounds of radiation. Keaton's tumor was showing shrinkage and he was regaining mobility and speech back.
Sadly, during a family trip to Florida, Keaton spiked a fever and started becoming unresponsive. After consulting with doctors at Arnold Palmer Children's Hospital, Keaton's parents made the very difficult decision to remove Keaton from life support. While being held in his parent's arms, Keaton passed away peacefully.
Keaton was a loving, funny little boy who loved to read and tell jokes. He was a wonderful big brother to his two younger siblings, twins Merek and Fiona. Keaton loved Marvel super heroes, especially Captain America and Spider-Man. Keaton told his mom that he was ready to meet and Jesus and was going to fly to heaven in a red rocket.
Keaton was loved greatly and missed every day.
The Cure Starts Now (501c3 Federal Non-Profit) is one of the only cancer foundations dedicated to a "homerun" cure for all cancers, starting first with one of the most deadly and difficult cancers: pediatric brain cancer. Many experts believe that the lessons we learn from fighting pediatric cancer may in fact provide us the critical first step in winning the battle against all forms of cancer, both pediatric and adult.