North Carolina (Charlotte)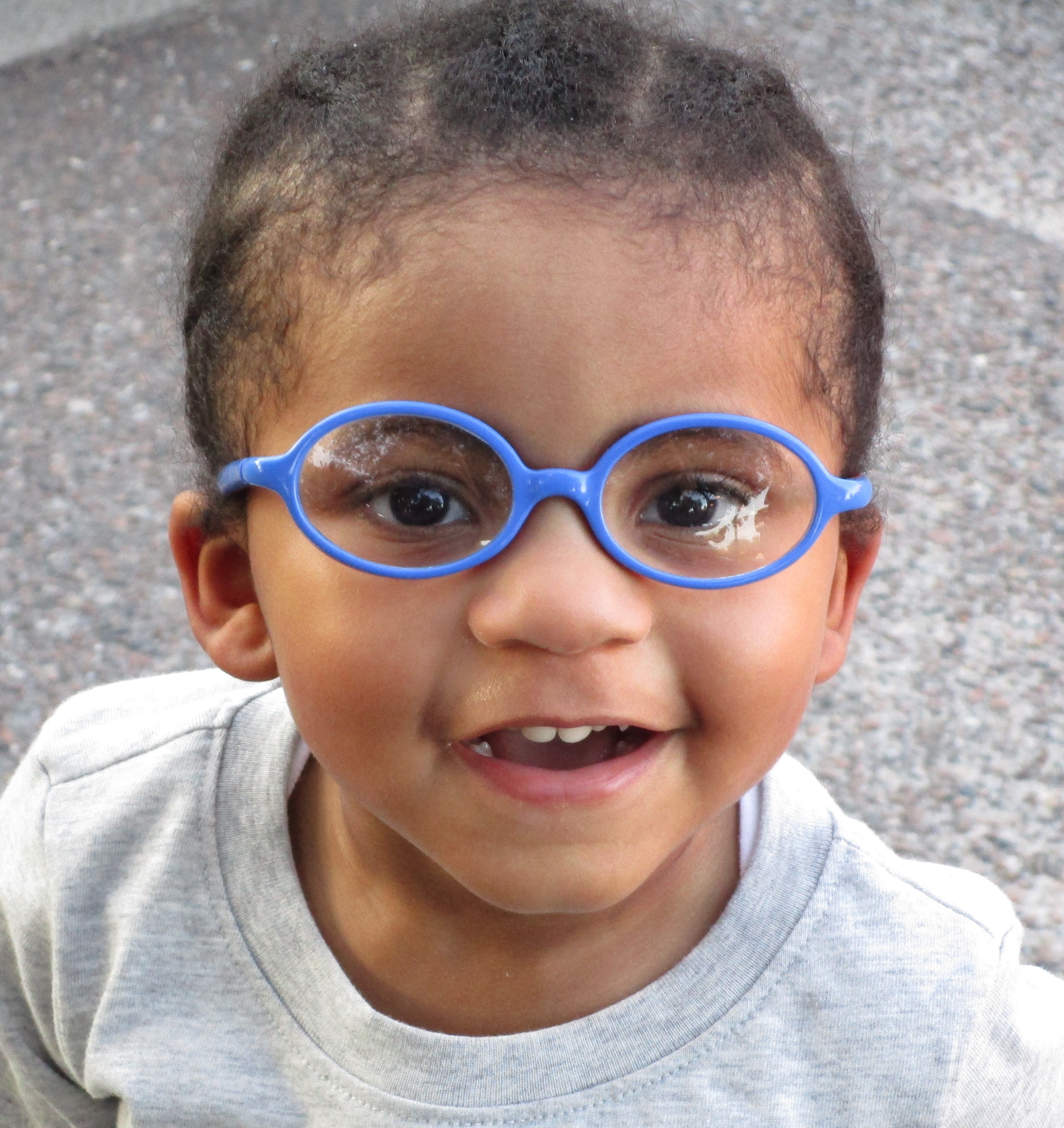 CONTACT: Adrena King
LOCATION: New London, NC 28127
EMAIL: [email protected]
PHONE: 704-649-7208

In memory and celebration of CJ King
The Charlotte, North Carolina Chapter of The Cure Starts Now was created to celebrate and honor the memory of Charles "CJ" Vashon King Jr. Our precious 2 year old son, CJ was the sun, moon, and stars in his proud parents life. His brave, vibrant, playful, loving, and sassy personality was so contagious. There was an immediate loving connection from everyone he met. CJ's favorite TV show was Sesame Street with Elmo being his favorite character. He loved finding his favorite Sesame Street episodes on his tablet and hitting the replay button.
His other favorite shows were Tec the Tractor and Squeak (Tic Toc), which always made him stop in his tracks to sing or shake his little hips to the music. He enjoyed being with his family during annual beach trips in Isle of Palms, SC to celebrate his birthdays. When he wasn't doing his famous dance "the King shuffle" he enjoyed riding his four wheeler, doing "donuts" in his Mercedes car, shooting basketball, listening to music, and listening to his favorite books being read. Surprisingly at a young age CJ had two favorite movies, Mrs. Doubtfire (Dow Dow) and Smokey and the Bandit. The theme song from Smokey and the Bandit, "Eastbound and Down" became one of his favorite songs to practice his dance moves. At a young age he had such a huge heart, an appreciation for others, and a good judge of character. He made such a lasting impression on everyone he met. We love CJ beyond what words could ever define. We can't begin to describe how much he will be missed, every second of every day forever and always.
We would like to share CJ's journey to convey how aggressive and deadly this cancer really is. On or about mid to late March, we began noticing CJ's coordination seemed to be off. He would just randomly bump into things for no reason. Other symptoms that soon presented were excessive drooling and choking or gagging while eating. We became very concerned and went to see his Pediatrician on April 9th 2020. After describing CJ's symptoms, his Pediatrician diagnosed him as having Acid Reflux. CJ was prescribed a 30day regiment, which we completed. The choking and gagging eventually subsided, however the drooling and imbalance issues remained. During the last weekend of April CJ experienced vomiting for 3 consecutive days. We just assumed he had a stomach virus. Over the next week we witnessed extreme changes in his abilities to walk, talk, and feed himself. His left leg began dragging, his speech became somewhat slurred, when attempting to feed himself his right arm would shake and his right hand had became somewhat clinched. We took him back to his Pediatrician on May 4th, 2020. After completing the exam he was very concerned with the symptoms CJ was exhibiting, suggesting they were neurological issues. He immediately sent a referral and we met with the Neurologist on May 6th, 2020. It was confirmed through a CT scan, a tumor was attached to CJ's brain. We were transported to Levine Children's Hospital in Charlotte, NC an admitted to the PICU. They immediately placed a drain in his head, due to hydrocephalus. We were informed he was on the verge of going into a coma.

On May 7th, 2020 we were informed by the Neurosurgeon the tumor was inoperable because of the location and the attachment to brain tissue. Surgery was performed to place a permanent shunt to drain the Cerebrospinal Fluid off CJ's brain. On May 8th, 2020 we met with the Pediatric Oncologist who diagnosed CJ with Diffuse Intrinsic Pontine Glioma or DIPG. He informed us CJ would only survive 1yr with treatment. The only treatment option was radiation because there were no clinical trials being conducted that CJ was eligible for. As parents we had never felt so helpless in our entire lives! In a matter of 3 days our world had been turned upside down. Those devastating events will forever be permanently engrained in our minds! After researching DIPG and learning the grim outcome of a survival rate of less than 1%. We made the hardest decision of our lives, to choose quality of life for CJ. We took into consideration CJ's age and his inability to effectively express to us his pain and discomfort. We were transferred to the Oncology Unit (LCH-11) to begin receiving palliative care that evening. We spent the next 7 weeks and 6 days spending every waking moment with CJ. It was so devastating to witness the tumor taking over our sweet boy.

Every couple of weeks he lost a different ability. Initially the inability to walk, then the inability to use his left hand and arm, then the inability to speak, urine retention, severe posturing and contracting of his muscles, which resulted in the dislocation of his left hip and finally the inability to eat. During CJ's final hours we witnessed his inability to breath, resulting in cardiac arrest. The failure to breath was ultimately caused by the growth of the tumor. The most horrifying aspect was that while CJ endured those constant struggles, his intelligence still remained in tact. He recognized the hindrances, which caused him so much frustration. During the last few days of CJ's life he was only able to make eye contact with us and slowly nod his head as his only form of communication. Our Beloved Angel went on to Heaven on June 30th, 2020, 3 & 1/2 weeks before his 3rd birthday. He fought a hard fight making us so proud. His strength and courage was such an inspiration to all. The memories we created we will cherish forever. CJ is our hero! He will always & forever be in our hearts!
We had never heard of DIPG! We were so shocked by the fact that such a fatal cancer existing solely in children, has made no significant advances in finding a cure. Our mission has become to spread the awareness of this awful disease and to do our part to help fund research to hopefully one day find a homerun cure. No child should ever have to experience such a debilitating disease, with no hopes of recovering. We dedicate the Charlotte, NC Chapter to honor the memory of our precious CJ. His legacy lives on forever!