California (Sarah's Dreams)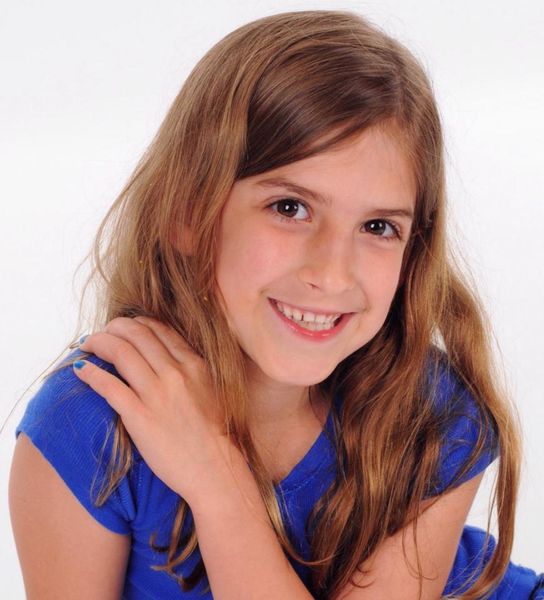 CONTACT: Shannen Nelson
LOCATION: La Crescenta, CA 91214
EMAIL: [email protected]
PHONE: 818-839-1084

Sarah's Dreams: a SoCal Chapter of CSN
The Southern California Chapter of The Cure Starts Now was formed to honor the memory of Sarah Michelle Nelson. Sarah was an extraordinary kid, which in her short life, inspired others to face life's challenges with a smile and with bravery. Throughout her journey Sarah touched so many with her caring and courageous spirit and taught us all what it is to be a true fighter. Sarah taught others to do what needed to be done, to not care what others thought, and to keep moving forward despite obstacles. She taught us life lessons that will never be forgotten.  Sarah was diagnosed with DIPG just a month after turning 8 on June 12, 2012 and passed away in March 2013.
Sarah's journey started in when we noticed changes in her behavior. Sarah had always been very outspoken and difficult, but she had been taking it to another level, getting more upset lately with us, and being very emotional. We talked to her doctors, but it was decided it could be hormone changes. Around the end of May we noticed that she had been turning her head a little to the side to look at things. At the beginning of June I accompanied her on a Girl Scout camping overnight where I noticed more problems with her vision. She seemed to be tripping on things when it started to get dark and I decided that as soon as we got home I was going to take her to see the doctor. I thought she was possibly developing a lazy eye which I hoped we could treat over the summer. We made an appointment for June 11th to see the pediatrician. The pediatrician noticed no change in her vision and wasn't concerned, but did want us to see ophthalmology to make sure everything was OK, so helped us secure an appointment for the next morning.
On June 12, Sarah came into work with me and I took her to see the Ophthalmologist. Her Visual acuity was OK, but she was diagnosed with Cranial Nerve VI palsy. This means that the nerve that works the muscle that allows her eyes to move side to side isn't working. He wanted to get an MRI to know if there was something causing it. So I mentioned all the other symptoms we had been noticing at home and we decided to get a neurology consult too.  We had an MRI scheduled for 9PM that evening, but I just knew something was really wrong, so we ended up going down to the ER to have her looked at. Once in the ER things moved fairly quickly. A neurology exam was done and was very abnormal. Her MRI was moved from 9PM to 6PM. After spending 2 hours in the MRI scanner, we were given the news. Sarah has a mass in her brain. It's a tumor in the Pons and Brainstem region of her brain which controls your body functions like breathing etc. This kind of tumor is called a DIPG, or Diffuse Intrinsic Pontine Glioma.
Diffuse: throughout
Intrinsic: within
Pontine: "in the Pons" region of the brain
Glioma: The type of cancer that it is
Its inoperable. Its rare. And its fatal.
I had to tell her. I explained to her that she had a "ball" in her head and that we were going to have to give her medicines and do things to get that ball to go away.
Sarah did everything she could to fight that "ball". She went to countless doctor's appointments, she took medicine, she had weekly blood draws and went through 6 weeks of radiation.  Sarah started her 3rd grade year and participated in everything she still felt able to do.
Her tumor began to grow in February and we were told it would be about a month or so and there was nothing we could do. She started a new chemo and continued to go to school until mid-February when she was just too tired to continue. Sarah passed away at home on March 17 after fighting that "ball" in her head for 278 days. During her fight, she wanted the "ball" in her head to go away so she could be a normal kid and she didn't want anyone else to have DIPG. Sarah created a lot of fundraisers for DIPG and gave all the money to DIPG research.
It is now our turn to do our part to put an end to DIPG.