Kelly Bogner Marketing & Communications Specialist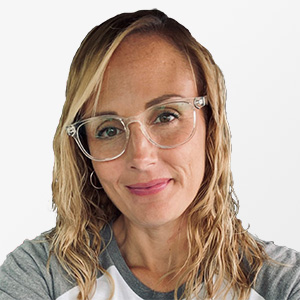 Kelly Bogner, Marketing & Communications Specialist
1. What brought you to CSN?
I have worked in the marketing and design world for over 18 years and during this time I have completed many fundraisers in my personal life.  Those fundraisers were what I truly loved and gave me some purpose in life.  I want my work to make a difference and I believe working at CSN will allow me to do this exact thing!
2. What I do at CSN
My job title at CSN is Marketing and Communications Specialist.  I work with all teammates to market our events and communicate about these events to gain donations to fund pediatric cancer research.  This research will one day be the catalyst that assists in curing all cancers!
3. What I like most about my job
I am new to CSN but so far, I have loved learning about the families and warriors.  Recently, I was able to meet one of our new chapters which was awe-inspiring.  The strength they portrayed was remarkable.  I want to do everything in my power to help them and families like them!
4. What moment have you cherished most at CSN?
The thing I have cherished the most is seeing the passion in each and every person I work with.  We all have the same mission and that is to find the Homerun Cure but the way we go about it is not like any other foundation.  They each inspire me every day to be better, to do better, to find a better way and to be different!   
5. Many people would be surprised if they knew I…
I was a State Champion in Volleyball in high school and also played in college.  I love making personalized cakes for my children's birthdays.  I've made everything from MAC truck from the movie Cars to Rapunzel's Castle.  I think squirrels are funny and have surrounded my desk with them.  Keep Calm and….SQUIRREL!