Heidi Feyerherm-Smith Monkey in my Chair Administrator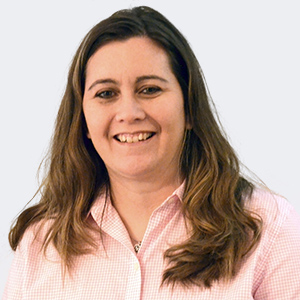 Heidi Feyerherm-Smith, Monkey in my Chair Administrator
1. What brought you to CSN?
As a fellow DIPG parent, I started working with The Cure Starts Now as a collaborative partner. I started the Monkey in My Chair program in 2009 with my own foundation, The Love, Chloe Foundation. In an effort to grow the program, we joined with The Cure Starts Now Foundation.
2. What I do at CSN
I am the Monkey in My Chair program coordinator. I manage the program and focus on connecting with families that have children using the program. I also manage the DIPG Collaborative, including planning and organizing the DIPG Symposium.
3. What I like most about my job
I love helping other families and providing them with a resource to help them through their journey with childhood cancer. I am honored to continue the fight for a cure in memory of my daughter, Chloe.
4. What moment have you cherished most at CSN?
Seeing the Monkey in My Chair program grow and having the program expand across the globe and into so many hospitals across the world. I have also been honored to be part of funding new and innovative research to work towards the homerun cure for cancer.
5. Many people would be surprised if they knew I…
Love to sew and quilt. I love creating and designing quilts!