Cincinnati, OH | May 26, 2020 —The Cure Starts Now has received a $15,000 Solution Grant from The Livestrong Foundation to aid the highly respected Monkey In My Chair program in supporting children currently battling cancer. This award is part of the immensely competitive Livestrong Solution Grants program which seeks to recognize and fund organizations that are creating long-term, trailblazing and innovative solutions for overlooked problems caused by cancer, and is one of eight issued this year.
This grant will allow the Monkey In My Chair program to positively impact the lives of 200 children afflicted with cancer all across the United States by providing them with a Monkey In My Chair kit. Monkey In My Chair is a free program that provides children battling cancer with a life-size stuffed monkey with a backpack that attends school for them while they're out for treatment and encourages classmates to write notes of support to their friend, thus helping cancer-ridden children stay connected with their classmates and schools. July through September is the busiest time of year for the program with 50-75 kits shipped every week and with the cost to produce and ship each kit to the family or hospital being $75, it adds up quickly so the need for support is still crucial.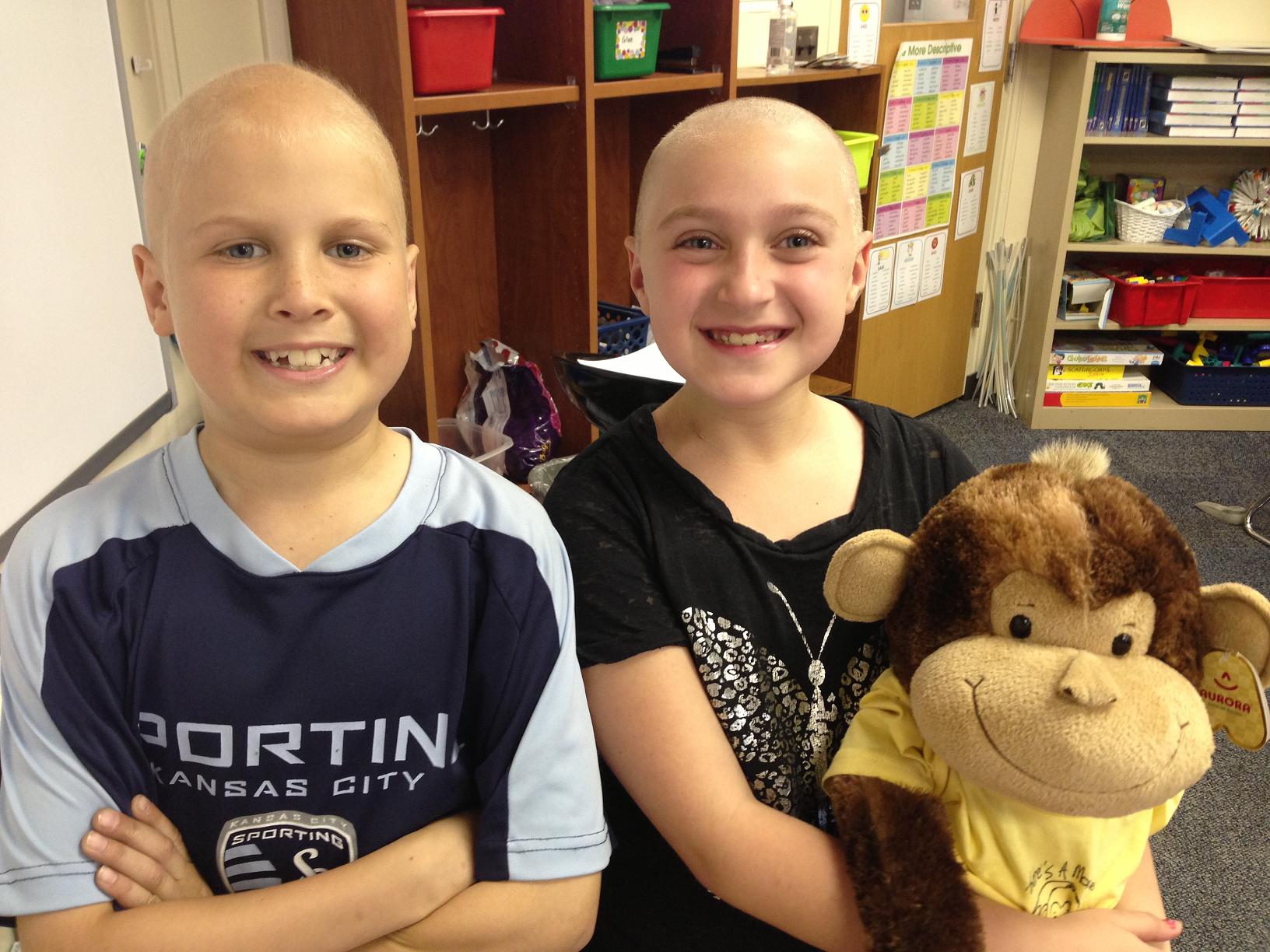 "This support will help us obtain the sizable supply of Monkey In My Chair kits we need in order to fulfill the amount of requests we are expecting this summer," said Heidi Feyerherm-Smith, the Monkey in my Chair Administrator for The Cure Starts Now. "Having plenty of kits ready to send out is imperative since, currently, there are no other programs that offer the same benefits as Monkey In My Chair. We hear time and time again about how glad parents, teachers and hospitals are to find such a valuable resource."
Monkey In My Chair was developed through the Love, Chloe Foundation in 2009 in honor of 7-year-old Chloe Watson Feyerherm for pre-school and elementary aged children who are away from school because of a cancer diagnosis. In 2011, the Love, Chloe Foundation partnered with The Cure Starts Now in an effort to complement cancer research initiatives, and expand the program to support more children battling cancer.  In addition to the life-size plush monkey and backpack, each kit includes a book to help teachers explain to students the situation their classmate is facing, a teacher companion guide, and other items that can be utilized by the child and/or their classmates, along with access to a fully supported interactive student/teacher web portal. All kits are sent out at no cost to the families or hospitals. Since its inception, Monkey In My Chair has provided 9,144 children fighting cancer with a monkey kit, but, critical funds are still needed in order to continue.  Learn more about Monkey In My Chair and it's beneficial impact on children with cancer and their classmates at www.monkeyinmychair.org.
About The Cure Starts Now
The Cure Starts Now was started in honor of 6-year-old Elena Desserich, a Cincinnati girl who battled a rare, aggressive form of brain cancer known as DIPG. Today, The Cure Starts Now Foundation has over 40 locations in three countries and is the only cancer foundation dedicated to finding the Homerun Cure for cancer by focusing on one of the rarest, most aggressive forms of cancer. Believing in more than just awareness, The Cure Starts Now has funded over $14 million in cancer research, resulting in over 97 cutting edge research grants in 15 countries since 2007. Learn more about The Cure Starts Now and their mission to find the Homerun Cure for cancer at www.thecurestartsnow.org, and follow facebook.com/TheCureStartsNow/ for updates.