Lisa Hill Event Coordinator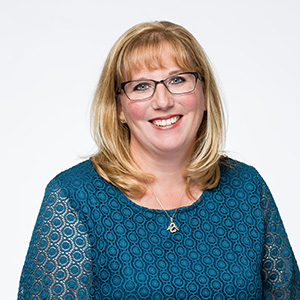 Lisa Hill, Event Coordinator
1. What brought you to CSN?
Our family met Brooke and Keith Desserich through another young adult DIPG patient named Brendan Kelley. My daughter Lauren and Brendan became fast friends as they shared their mutual experiences with DIPG. Lauren's first public appearance was being the ambassador at the 2014 Hyde Park Blast. Little did we know that her story of determination to achieve her goal of playing in a college basketball game would grow into an international story. The support from The Cure Starts Now helped carry us through all of the public requests and became our foundation to fund the much needed research that Lauren knew was desperately needed to find that cure. With CSN as our guide and Lauren advocating on a platform she was given, she reached her $1 million dollar goal in just 2 months. After Lauren passed a staff position opened at The Cure Starts Now and by chance I just happened to hear about the opportunity. Call it fate or divine intervention, but I feel like I was meant to continue this journey to help find a cure.
2. What I do at CSN
I am a Chapter Event Coordinator and a huge advocate. I assist chapters by helping plan and execute their events to be as successful as possible. I often make appearances and do public speaking to talk about Lauren, The Cure Starts Now, DIPG and the huge need for research funds to find the homerun cure.
3. What I like most about my job
I enjoy being creative and coming up with new ways to raise research funds. I get to think outside the box and work with amazing volunteers and families. Meeting newly diagnosed families is often an emotional struggle because I understand their feelings, however I find it rewarding to support them and pay forward all the support we received during our darkest hours.
4. What moment have you cherished most at CSN?
I love that during the most intense stressful moments we can razz each other, laugh endlessly, wipe away tears and together as a team we will figure out how to make magic happen.
5. Many people would be surprised if they knew I…
I am not as strong as I appear to be and when in comfortable surroundings I have zany sense of humor.