Jen Gault PR & Marketing Coordinator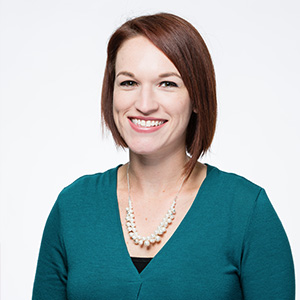 Jen Gault, PR & Marketing Coordinator
1. What brought you to CSN?
Unlike most of our staff, I didn't have a personal connection to the charity, as I've never lost a child to cancer. I was fresh out of college looking for a job and Brooke had a beautiful job description posted on the Miami University job boards, so I applied… and here I am five years later! Little did I know that this would be so much more than a "job". The fact that I actually have a job that I love and makes me excited to get out of bed each morning is the best feeling.
2. What I do at CSN
My official title is the Public Relations and Marketing Coordinator, but I wear many hats. At the end of the day I am responsible for making sure our messaging and voice is heard in the community through our social media efforts, online fundraising campaigns and marketing materials like our annual report. I am also the master proofreader.
3. What I like most about my job
No day is ever the same. While I have tasks I need to do on a daily basis, things constantly pop up and make things fun and exciting. Like the time we opened thousands of glitter holiday cards people sent to our office in honor of Lauren Hill or when I get to focus on Graeter's ice cream during our Cones for the Cure campaign for two whole weeks. I also LOVE getting to meet all of the families because they are why we do what we do.
4. What moment have you cherished most at CSN?
There have been so many incredible moments, but meeting Lauren Hill and her family would definitely take the cake. Once Lauren's story went viral, I helped the Hill's with their overwhelming flood of media requests so they could focus on spending time with Lauren. It was during that time when Lauren nicknamed me the "Big Cheese" because I made things happen (although it was really her). I'll never forget her crazy sense of humor and her ability to always laugh at herself. Although she isn't here with us anymore, little signs of her constantly pop up and make me smile.
5. Many people would be surprised if they knew I…
I am a die-hard Kansas Jayhawks fan, I love rap music and I love DIY craft projects (thanks Pinterest).